As I start digging in deep into the Berdan vs Boxer debate, I am soon siding with the Boxer myth.

No, there was certainly a Boxer primer invented and by E M Boxer, but what folks call Boxer Primed today were invented by someone else.

Here is a photo I took a screen shot of from an article. The article is about the Trapdoor Springfield and the 45-70-405 Springfield cartridge.

Take a look at the photo description and tell us what ya think.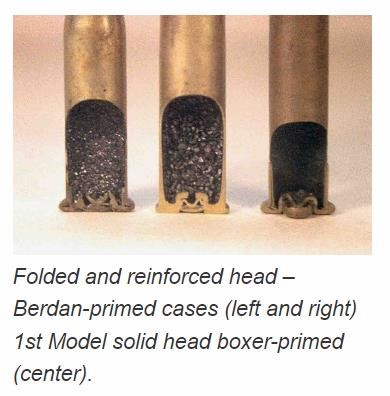 I actually see this constantly with all kinds of solid-head modern cartridge cases. For some reason (I have me theory), modern cartridges are divided into two groups


Berdan - For the cases with a built in anvil
Boxer - For the cases that use a primer cap with the anvil in the cap
Yes, I just said that because it makes it that more interesting. Not only do folks call primers "Boxers" when they are not, they also call the cases the same.

I guess in their defense they are really referring to the case design that takes the aforementioned primers. Either way, it proves that over time, when things are explained or described incorrectly, myth becomes gospel.

I am in the process of learning here, I am "teachable" so I would like for those that have photos of solid head cases that use a Boxer primer to please show them.


Here is Boxer's US Patent for a "Metallic Cartridge", not a primer patent....but that is "the" primer design and used by Boxer.
Here is a .577 Snider Rifle "Mark I" cartridge that I understand to be invented by Col. Boxer (British).


Here is the cartridge case-head design. It is in several pieces and held in by the primer housing acting like a rivet!!


And again, what folks all over the world call a Boxer Primer....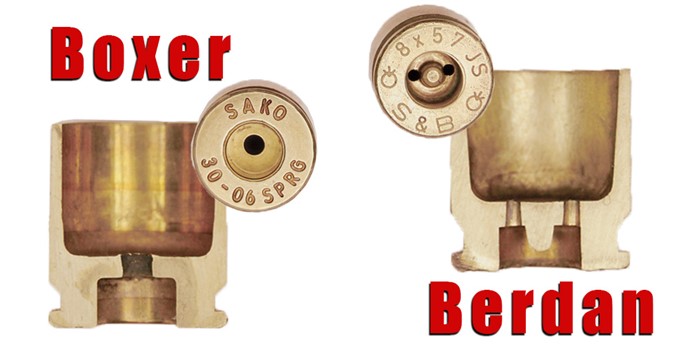 No way folks.....
Here ya go, I fixed it!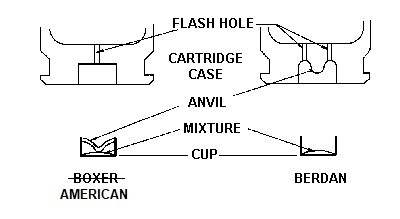 Boxer Anvils and Boxer Caps?