I got an email yesterday from our CBA president John Alexander asking me to get him 12 $100 ITunes gift cards as a surprise for all the board members. In fact some other board members got the same email. So being the dutiful board member I am, I told them sure I would get them for him. We emailed back and forth throughout the day, confirming it would be done. I told him that I would not get off work till late and would get them afterwards.
This morning he emailed again, asking if I got them and I had. They of course wanted a photo of the front and backs of them. So again being the good board member I am, I sent the photo.

Tell me if you think I am a good photographer also?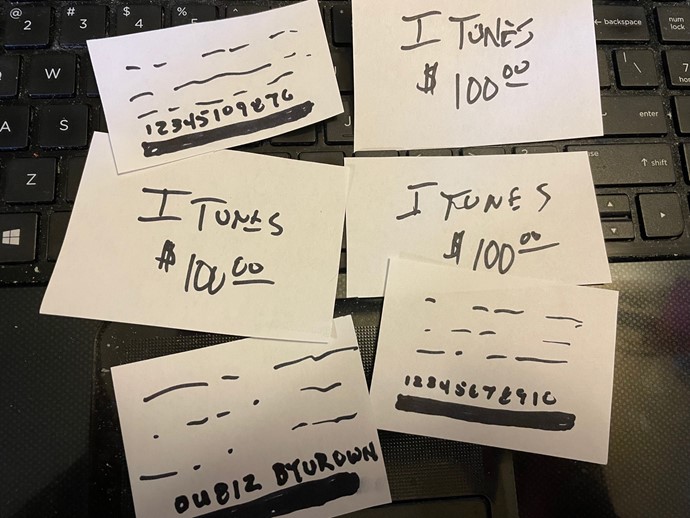 David Reiss - NRA Life Member & PSC Range Member Retired Police Firearms Instructor/Armorer
-Services: Wars Fought, Uprisings Quelled, Bars Emptied, Revolutions Started, Tigers Tamed, Assassinations Plotted, Women Seduced, Governments Run, Gun Appraisals, Lost Treasure Found.
- Also deal in: Land, Banjos, Nails, Firearms, Manure, Fly Swatters, Used Cars, Whisky, Racing Forms, Rare Antiquities, Lead, Used Keyboard Keys, Good Dogs, Pith Helmets & Zulu Headdresses. .