So I've been helping a friend with working up some loads in his 308 and when I was casting some 357's decided to throw a couple out of my 30 cal Lyman mould that I used back in the olden days with my 30/06.
Lovely mould and drops them around 311 with Lino, just used the Lub a sizer to put some lube in the groove, seat the gas checks and make sure they are round. They were the days when all we used was Lino, because they said so....
I'm not using Lino, haven't for years, and when I did seat the gas checks and run the projectiles through the sizer, I though all was peachy. I had some White label lube come last week and as it cost me a kidney I thought I would give it a go.
So went down to the shed today to see if the lube was hard enough for me to throw them in a bag for him, I thought that I may have left the top off the Isopropyl and it was effecting my eyes. They looked bent.
Sure enough on closer inspection I had bent the projectiles seating the gas checks, a real newbys error. This lead mixture isn't as hard as Lino and whatever I did certainly destroyed 1/3 of what I cast for him.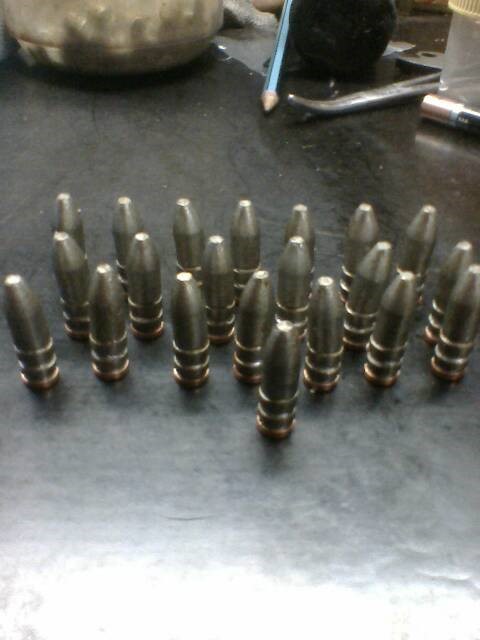 Well they'll go back in the pot for another day but I can't think I leant on them that hard. Nice coating of lube though...
Tony