Due in part to an inventory glitch, I loaded up my very first powder coated bullets this evening. I purchased them online with Badman Bullets due to their product availability and customer service. These PC bullets were substituted for the bullets I actually wanted to try out but after seeing them, I am looking forward to testing these out. I still haven't crossed the line yet to make my own flavored bullets but I have learned to never say never.
While looking up a good 357 Mag load, I decided to try and use up older stock powders. Take a look at the price of this Accurate Arms, Made in Israel, manufactured in 1990 powder. Look at the PRICE from a LGS that used to gouge the customers! Good Lord. This powder is 32 years old. It will work just as well today as when it was made.
My cherry flavored 357 Magnum pills.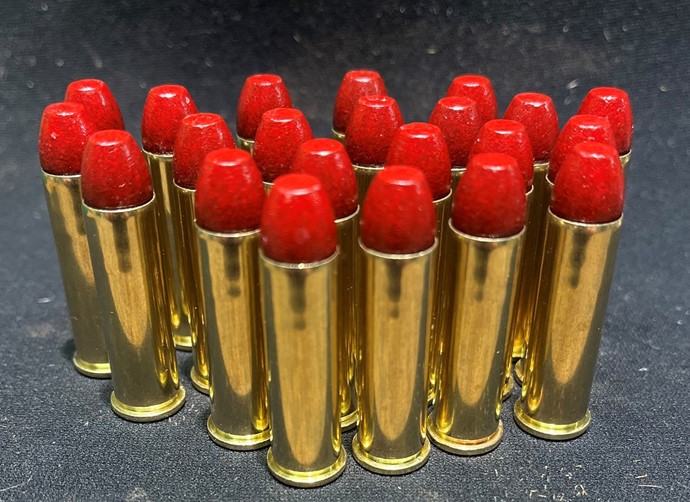 The last of my AA#9 powder.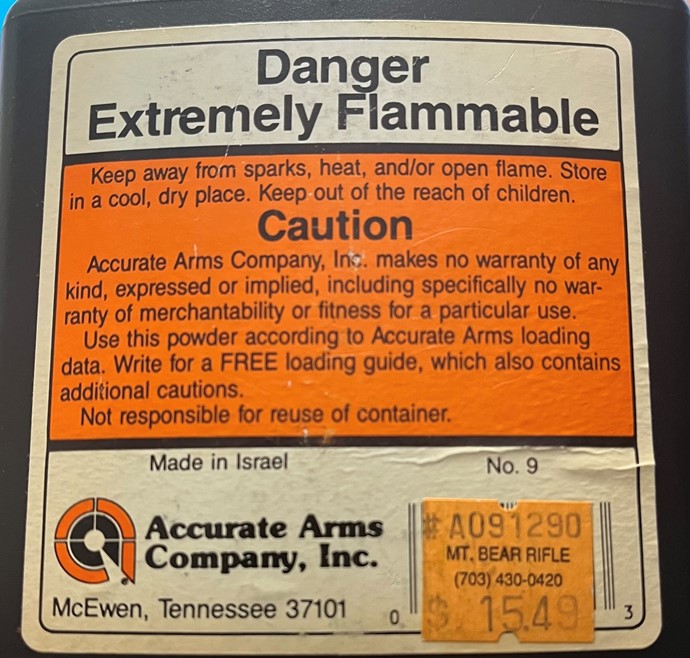 With rifle in hand, I confidently go forth into the darkness.