This is based on my previous 45-240H1 design, enlarging the nose diameter above the crimp groove to .476" and the driving bands to .454" with tolerance positive. Objective is to better fill the free chamber length, reducing bullet jump and providing a positive gas seal in oversized cylinder throats when firing shorter-cased rounds assembled in Starline, Hornady or Fiocchi .455 MkII cases (0.76" long) and firing them in the longer 0.88" .455 Eley or MkI revolver chambers. Correct powder charge is 3.5 grains of Bullseye in the Webley top-breaks or 4 grains in the Colt New Service and S&W .455 Hand Ejectors.
This bullet could also be used in the 1.10" .45 Schofield case for firing in the longer .45 Colt chamber. Correct charge in the .45 Schofield is 4.5 grains of Bullseye.
I expect that it would also work as a small game or gallery bullet in the .45-70 with 8 grains of Bullseye.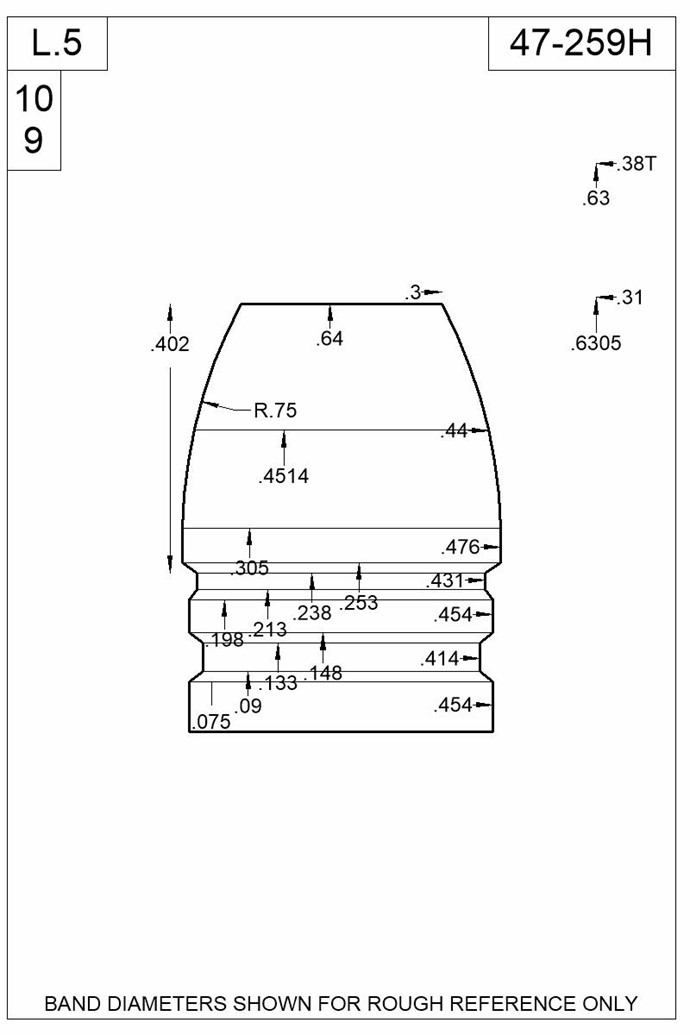 73 de KE4SKY In Home Mix We Trust From the Home of Ed's Red in "Almost Heaven" West Virginia