An old classic Ruger brought back to life in the No.1S. sadly , being light and no pad it's no fun with full house loads.
BUT with cast and moderate loads it's a great round.
IME it's easier to get big bores to shoot well with cast.
Results with a NEI DD 320 gr wheelweights over a 40-65 load.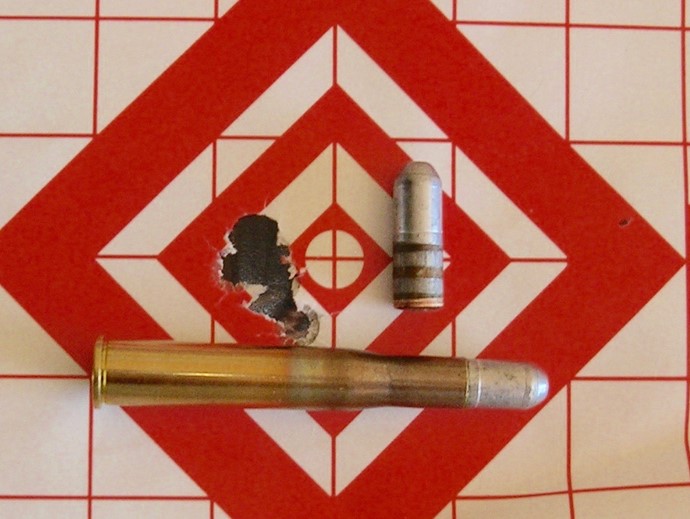 This 1S was bought almost new from a fellow who took two Buff w/it in Africa. I swapped the highly figured red pad stock off an older No. 1. That's Unertl 4X on it but upgrading to 2-6 Bausch I found on Ebay.
That same bullet also is great in the 400 Whelen and 400 H&H.
We sure do miss NEI !