Years ago I loaded thousands of rounds of .38 Special and .45 ACP wadcutter ammunition using Winchester 452AA shotshell powder. This powder, last made in 1991 was replaced by WST, which is very similar. Its burning rate is faster than 231 and it is more bulky.
Back in the day if your Star loading machine was set up to assemble target wadcutter loads with Bullseye, you could refill the powder hopper with 452AA and the same volumetric setting would meter a safe target load with 452AA and give normal, if somewhat lower than Bullseye target velocity. I have used WST the same way for years with nearly identical results. Both powders are extremely clean burning and meter like water,
WST also works well for plainbased gallery rifle loads in .30 cal. rifles, about 8-9 grains in the .30-'06 with 160-170 grain plainbased bullet.
Back in the day I never tried 452AA for reduced rifle loads, but I see no reason why it wouldn't work within its conservative limits.
Recently I came upon a "buy" for two TEN POUND caddies of 452AA from the estate of a local trapshooter who passed. Nobody knew what it was, so I bid $100 for BOTH caddies and got them. So now I'm going to explore 452AA in a variety of rifle and pistol calibers and report back. This may be interesting.
Looking at the charge table for the RCBS Little Dandy rotors, they show 452AA being very close in its charge weight to volume ratio as Bullseye. The #3 rotor which meters 3 grains of Bullseye for .38 wadcutter meters 2.8 grains of 452AA. The #8 rotor which meters 4.5 grains of Bullseye for .45 wadcutter meters 4.1 of 452AA. The #9 rotor which meters 5 grains of Bullseye for a "full-charge" load meters 4.6 of 452AA which gives 780 fps with the #452374 225-grain LRN bullet or 820 fps with the H&G68, either of which cycles an M1911.
Data from Speer #11 for 38 Special
-148gr HBWC lead---2.8 to 3,1 gr. @ 772 to 802fps
-158gr. SWC lead ---3.6 to 4.0 grs. @ 763 to 842 fps
-110gr. JHP ---------4.5 to 5.4 grs. (+P)934 to 1072fps
-125gr JSP-----------4.3 to 5.1 grs. (+P) 877 to 968 fps
Data from Speer #11 for 45 acp
185gr tmj match-----4.3 to 4.7 gr @757 to 819fps
200gr tmj combat----4.3 to 4.8 [email protected] 745 to 804 fps
200gr jhp-------------5.0 to 5.5 gr @868 to 916 fps
230gr jrn-------------4.7 to5.3 gr @780 to 825 fps
he smallest RCBS rotor #00 meters 1.7 grains of Bullseye, which is a good plinker in the .32 ACP with 80-90 grain bullet. Ric Bowman made me two micro-rotors just for "Cat Sneeze" loads. The one he marked 000 meters 1.5 grains of Bullseye and the 0000 is for 1 grain of Bullseye.
The 0000 rotor meters 0.9 grain of 452AA. Loaded in the .38 Special and flush seating a 158-grain Magtech LRN cupbased bullet into the .38 Special case BACKWARDS, flush seated like a wadcutter, a couple test rounds exited the 24 inch barrel of my rook rifle with no more noise than an air gun! Loading the LRN bullet in the normal manner in .38 S&W brass at 1.25" OAL and trying in the 20 inch Lettuce Protector also exited the bore reliably and was very little louder.
Time to shoot some groups, confirm reliability of bore exit and measure some velocties!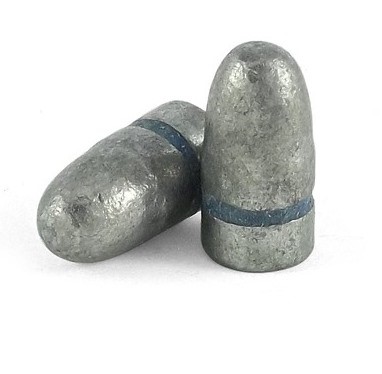 73 de KE4SKY In Home Mix We Trust From the Home of Ed's Red in "Almost Heaven" West Virginia