Who is loading 380 Auto
216 Views
Last Post 24 March 2021
Is anyone loading 380? What bullet designs work? What loads have you found to work?
I've been loading the Lee 356-102-1R cast of any left over "scrap" alloys sized .356 and lubed with LLA or with NRA 50/50 lube over 2.5 gr Bullseye for years. Last few loadings have been with the 358-105-SWC though. It feeds and functions fine in my AMT Backup and the wife's Ruger LCP II and is accurate in both. Velocity runs 720 fps.
LMG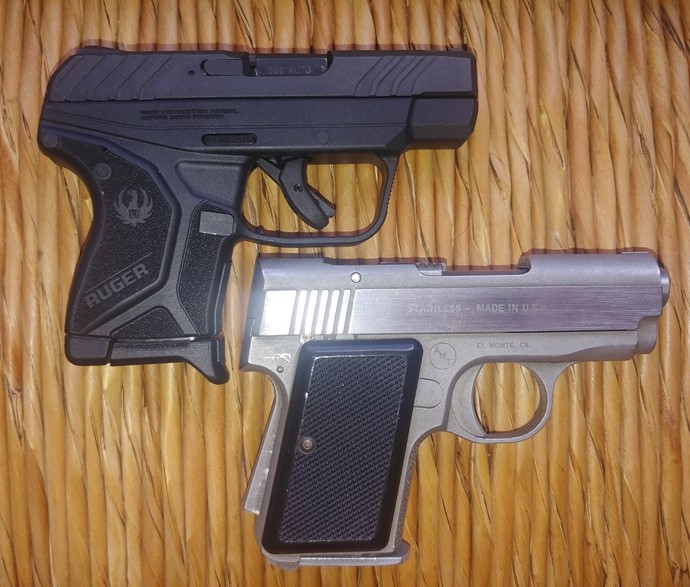 Concealment is not cover.........
lotech
posted this 23 March 2021
I haven't had a .380 in some time, but used to load for a Colt, a couple of PPK/Ss, and a Makarov. I tried an RCBS round nose (93 grs.), a Lyman flat nose (100 grs.), and a SAECO flat nose (122 grs). Most accurate powder with each bullet was 231, but I also tried Bullseye, Unique, Herco, and Blue Dot. I used ww alloy and sized at .356".
I also load the Lee 356-102-1R, cast from various tin/lead alloys. My load is 3.5 gr Universal Clays. Lube is equal parts paraffin wax and Vaseline. I shoot them in a Ruger LC380.
I'm loading Accurate 35-120H with 2.5 grains of Bullseye for the SIG P230, Beretta M1934 and original model Ruger LCP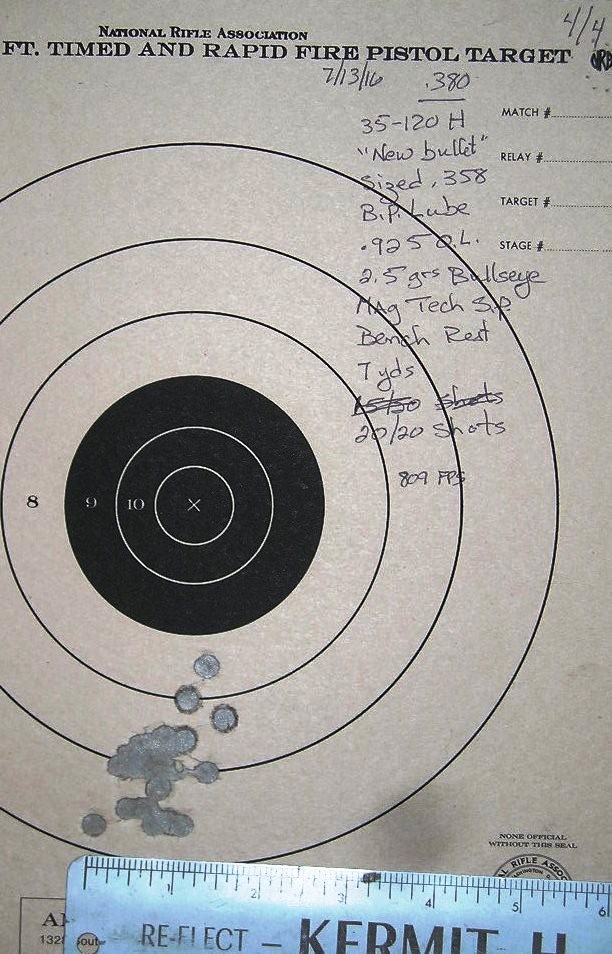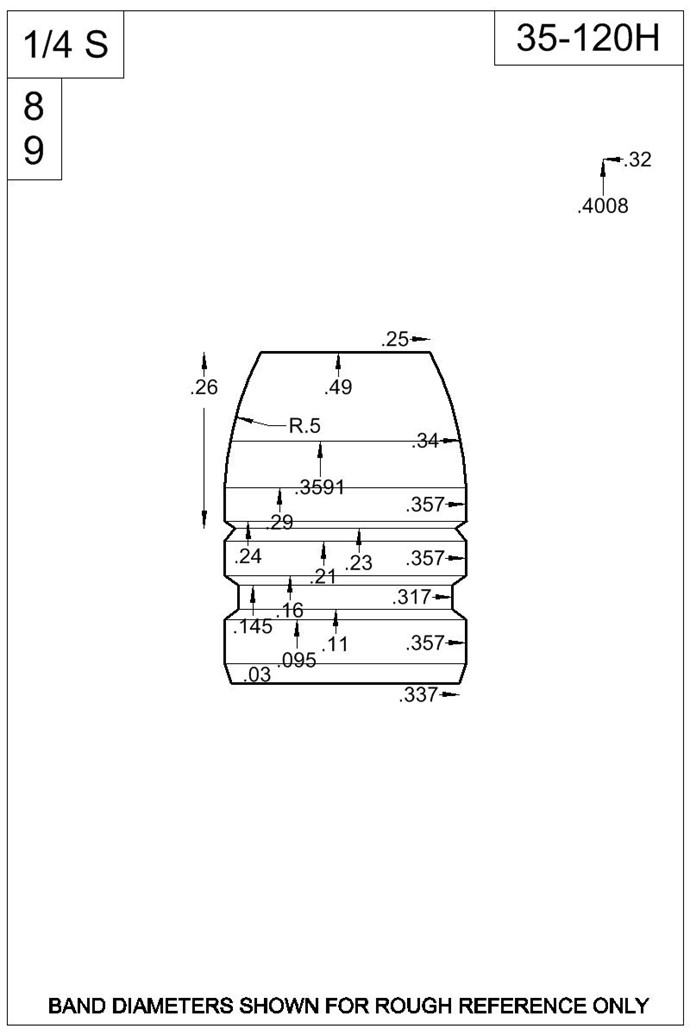 73 de KE4SKY In Home Mix We Trust From the Home of Ed's Red in "Almost Heaven" West Virginia