Recently I became the owner of a Lee Loader in .30-30. After looking up the instruction on Lee's site I found an issue.
A sized .30-30 case comes out of the die with a neck ID of .300; rather tight I would have thought. OD is .3215 on PPU brass with .010 thicks neck walls.
When a .308 bullet is seated (with great effort) the cartridge becomes stuck in the die requiring a lot of effort to liberate it.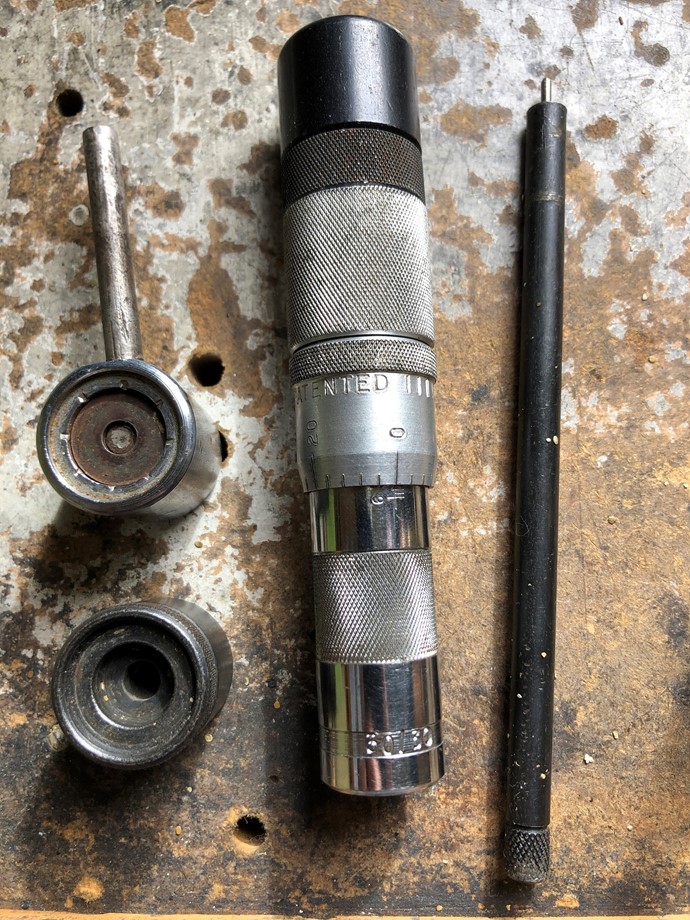 Below is where a sized case stops when inserted into the die again. Sitting in the shell holder this is perfect. Seating a bullet into the case will jam it at this position.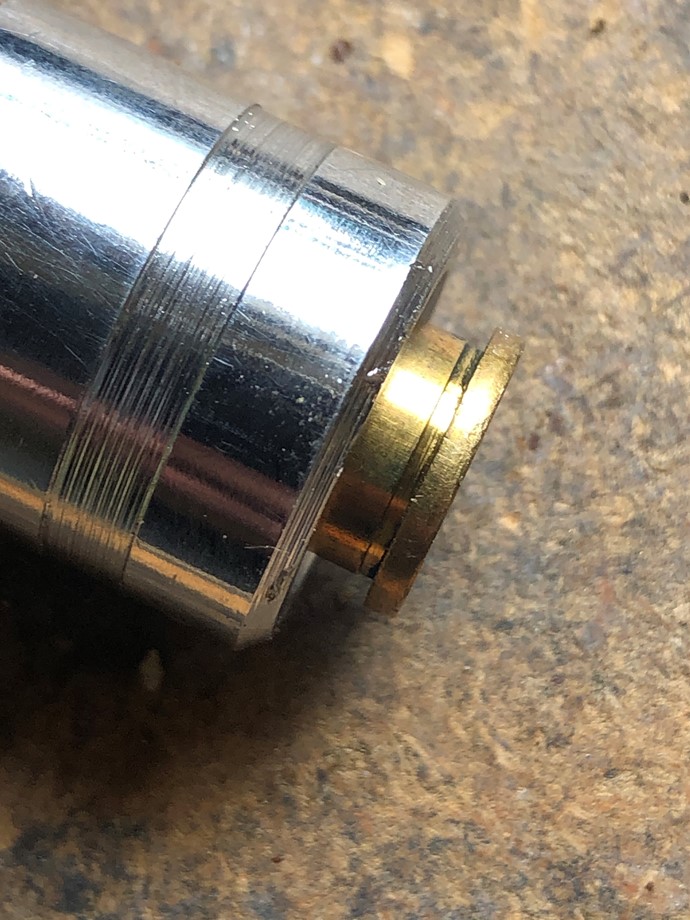 Below is where a loaded round stops when inserted into the die. A full .230 further out.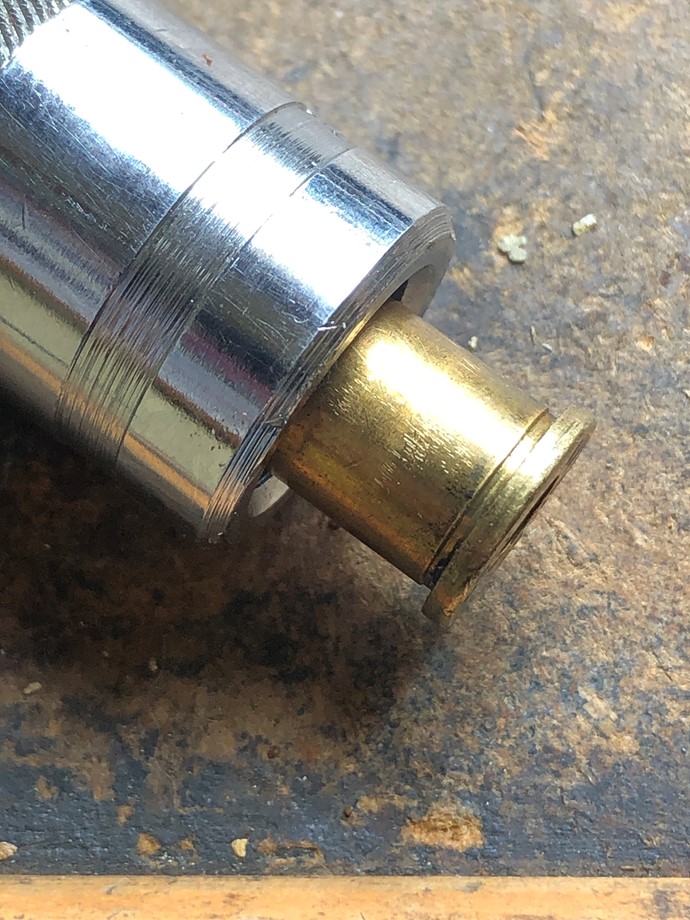 Cases are in spec at 2.030 OAL.
Any ideas? This rig is not really usable unless I make a new base unit (something I can do if necessary).