Hemingway's Guns by Calabi, Hensley and Sanger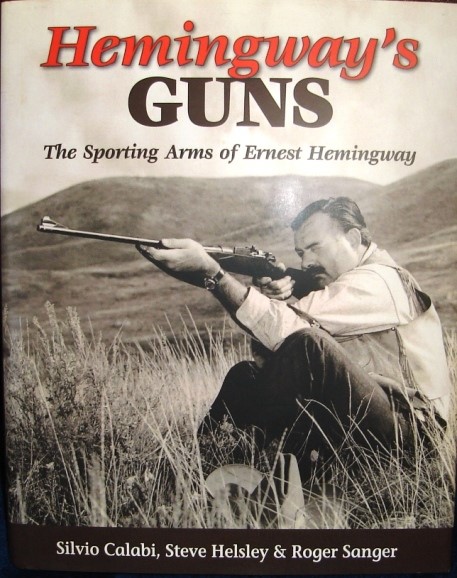 One of the most famous writers, outdoorsmen, hunters and the original "Manly Man" was Ernest Hemingway. While almost all schools have banned his books, except for The old Man and the Sea, his hunting and fishing stories are still very very good. Even when he was writing for the newspapers as a war correspondent, he never let a good story get bogged down with truth or the facts.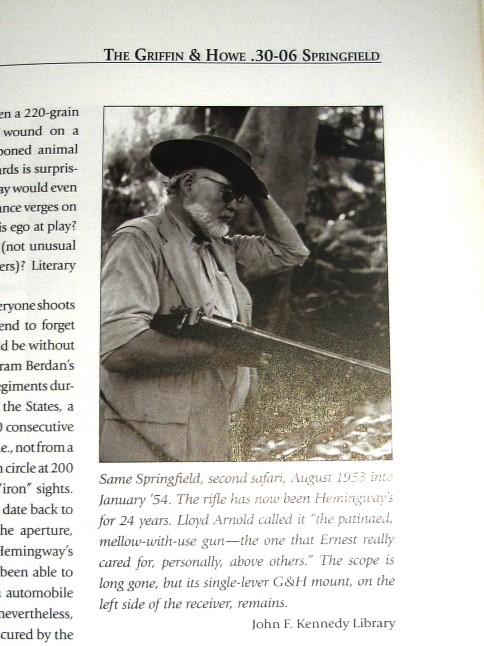 When we look at how many guns folks own today, it is surprising that he and his family probable only own a couple of dozen firearms from 1918 till his death in the 1961. This book documents and describes shotguns, rifles and a couple of pistols he owned or gave to his family. Correspondence with Griffin and Howe on what he wanted built or to buy is included. While he hunted around the world, he is best known for the two safaris he made to Africa. His stories from the first in the 1930's was wired back to the US and published in the newspapers for the entertainment of the Americans who were fighting their way through the great depression.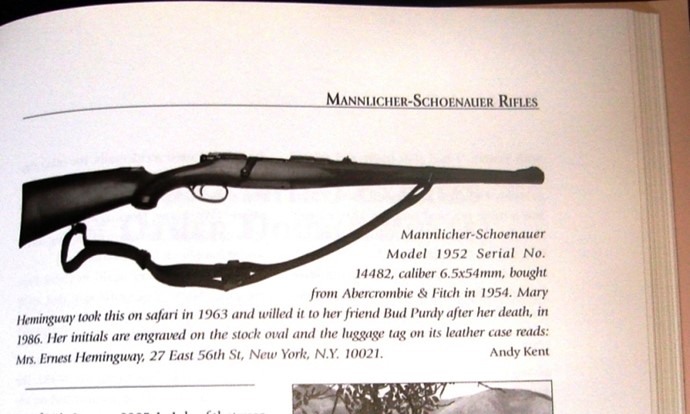 While nothing really goes on in the book about cast bullets, it is an interesting read about the rich and famous who were sports. And their use of the most expensive custom guns and standard models that everyone else had also.