I was able to pick up a decent REM-UMC .303 Savage box with a few cartridges. I decided to dissect one and see what we had.

This is a classic example of why only some barrels needed to be made from Special Steel. As in some of my previous posts, special steel barrels were only needed for a certain velocity and pressure. Winchester claimed that their barrels need not be special steel when certain cartridge of their make was used. Aside from the 30-40 Krag, 30-30 and the .303 Savage High Power loads, lower power loads did not need such special barrels. This was noted by Winchester and Marlin.

A key example is this .303 cartridge, if properly dated...from the 1919 era. This 1919 era REM-UMC cartridge used such High Power powder that created velocities and pressures that required special steel barrels.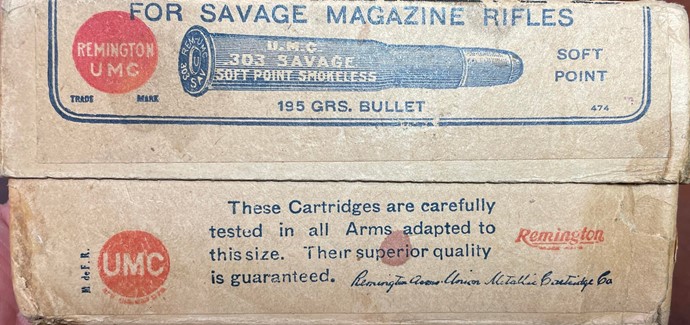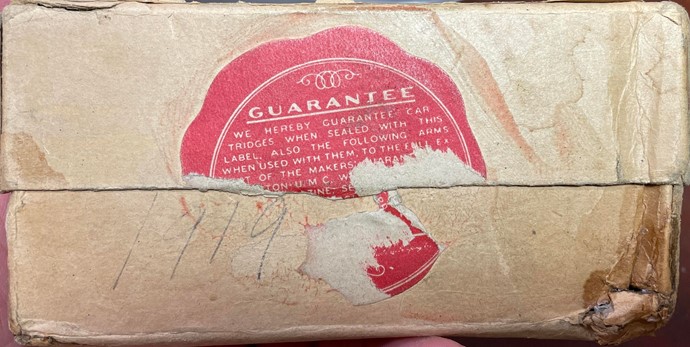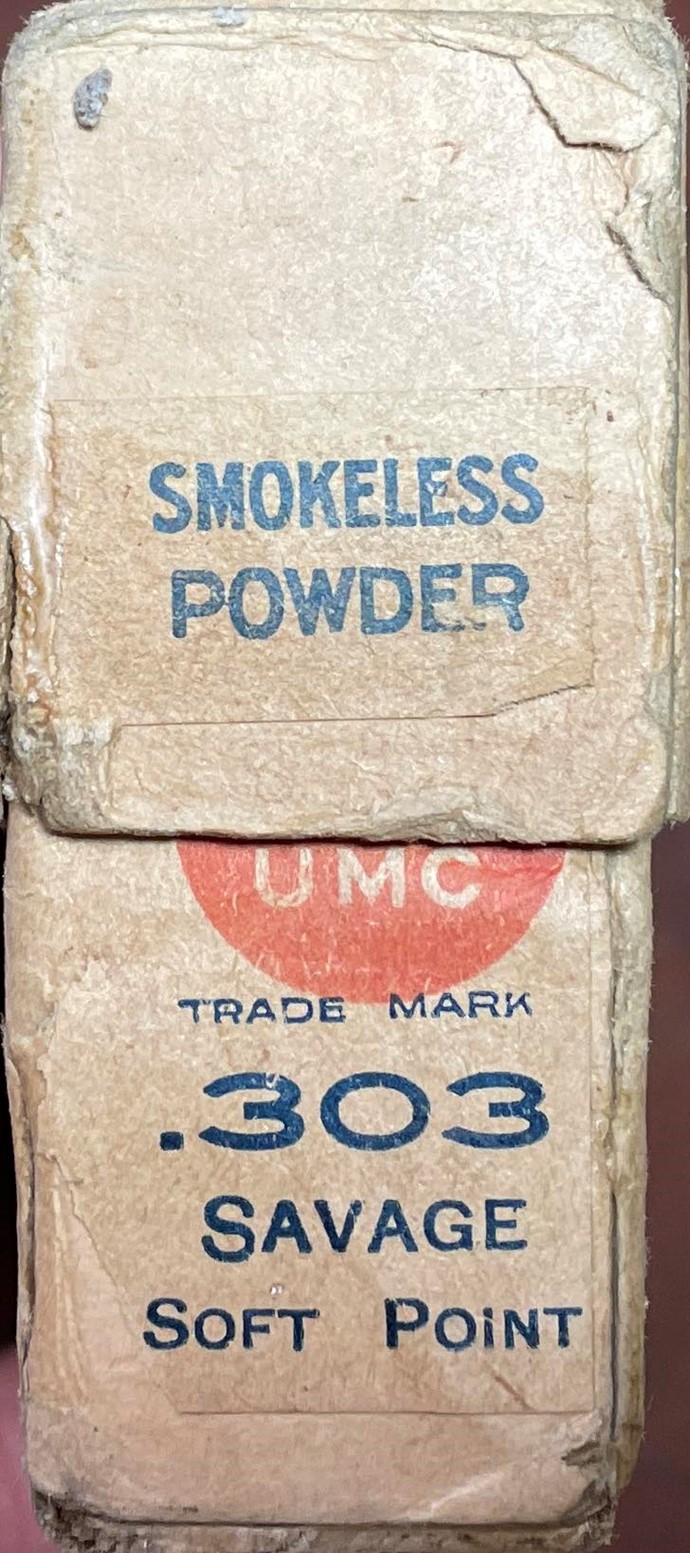 K10O ??, K=1919, 10=day, O=July


194.2gr (195gr) JSP bullet. Handloading manuals call for a 190gr and a 196gr

THE POWDER
Found inside was 25.3gr of "Lightning" smokeless powder. Powder grains measure .0725" dia. and .0255" thick. Sharpshooter is basically the same measurements but calls for a much different charge because it is a faster burning powder. (Sharpshooter is a faster burning powder than Lightning). Do not confuse the same charge for the 44-40 as being the same as the Lightning charge for the .303 Savage.
1926 - 12.5gr of Sharpshooter only used for 150gr bullet.
1937 - 13gr to 17.6gr of Sharpshooter used with the 190gr JSP between 1,335fps to 1,695fps @ between 17,600lbs and 33,000lbs respectfully. Right there is the difference between the need for normal barrels and the need for special barrels as far as velocity and pressures are concerned.
---
1937 Sharpe's data - 25.8gr of Lightning with a 190gr JSP 1,990fps @ 41,000lbs.
Thus this REM-UMC is a full bore load for the .303 Savage chambered rifles of which needed special everything!!!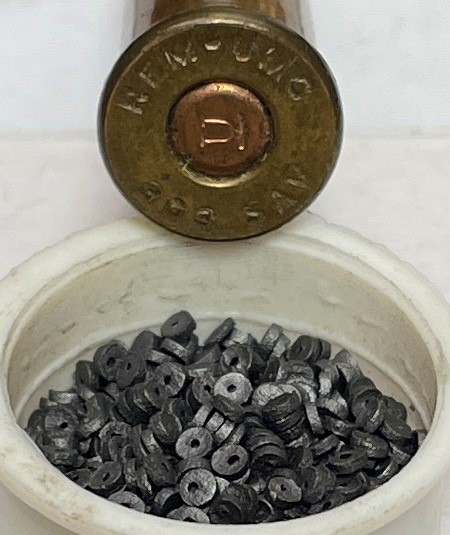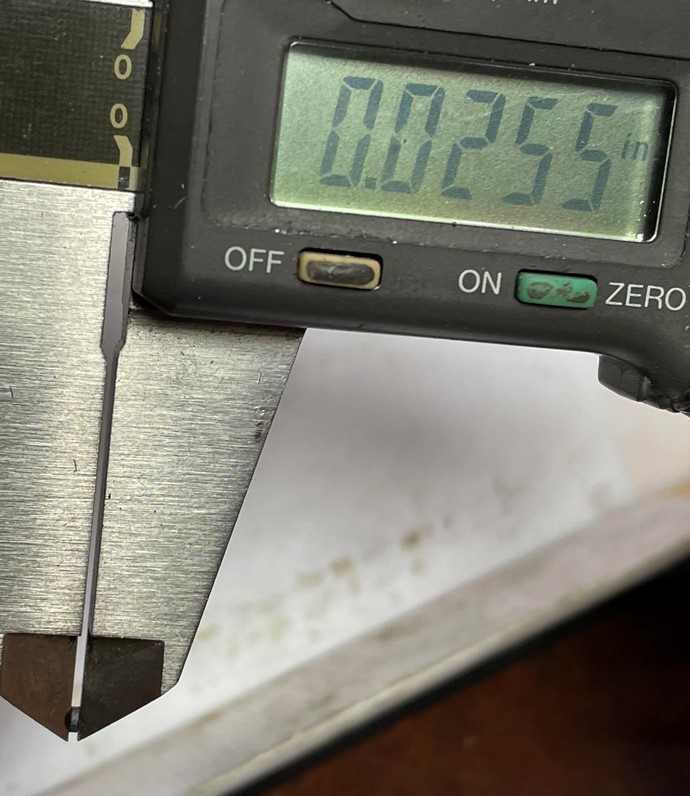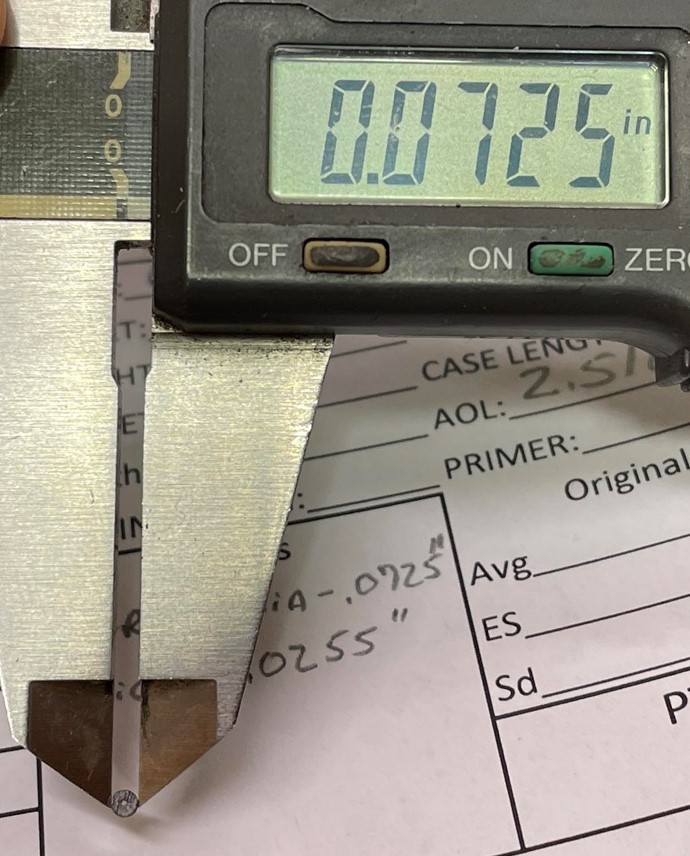 The primers are well past the patent war dates, but appears to be of the 1882 Hobbs patent.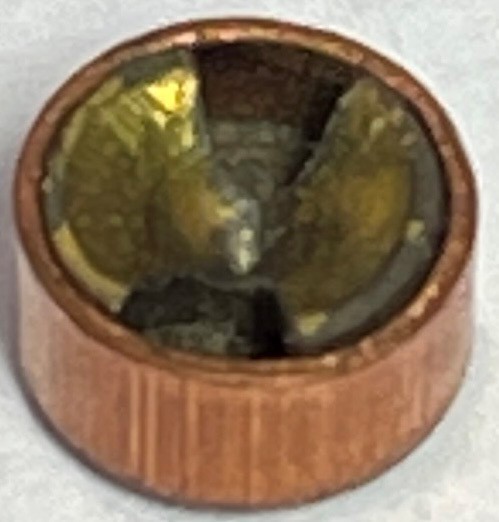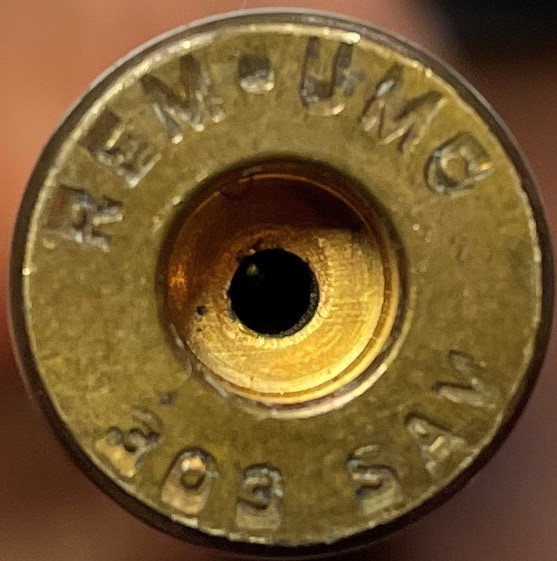 This cartridge has been added to the .303 Savage data here
---
Now for the confusing part, take a gander at the powder charges in the white cap.
.303 Savage (1919), 25.3gr of Lightning, 1,990fps @ 41,000lbs. Special steel barrels needed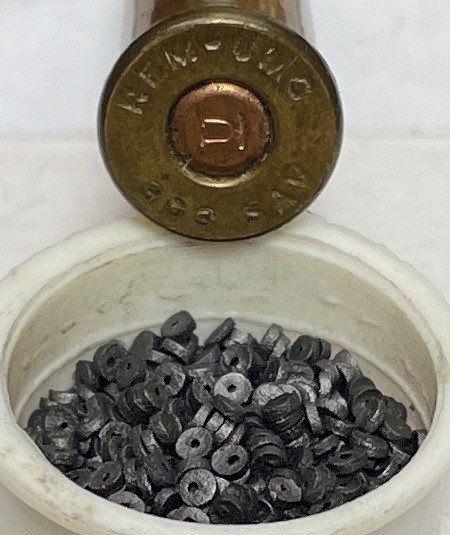 44-40 W.H.V. (1903), 20.8gr of Sharpshooter, 1,564fps @ 18,000lbs, Special steel barrels not needed.