Do changes in MV change shot elevation, over a set of shot with the same load?
I loaded 50 223 ctgs with 7.0 Titegroup and Hornady 68 gr hpbtm shot them at 50 different locations, measured MV and elevation, normalized the elevation numbers and graphed the results.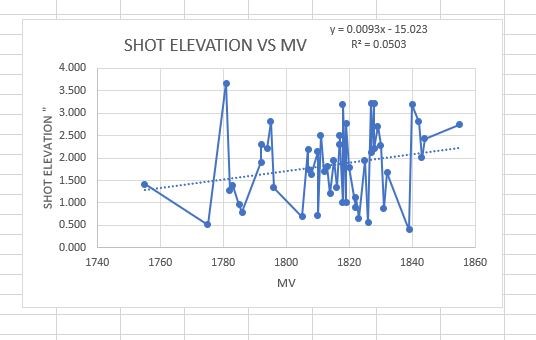 Changes in MV change elevation about .010"/fps or about 1"/100 fps, but MV and changes in elevation are not strongly correlated.