I found this on GunBroker, nobody was bidding, so I made the opening bid and got lucky.
Early Colt Official Police .38 Special, 6-inch barrel made in 1929. Bore is bright, action tight, passes the range rod with no tickers on all six charge holes, barrel-cylinder gap 0.003" pass / 0.004" hold, cylinder throats .358, bore diameter .346, groove diameter .355." Tomorrow is range day!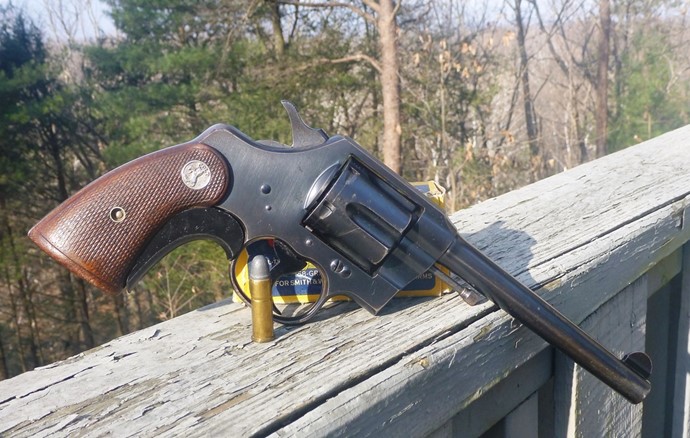 Anybody else have and shoot an OP?
73 de KE4SKY In Home Mix We Trust From the Home of Ed's Red in "Almost Heaven" West Virginia