BARREL PRESSURE MANAGER III RESPONSES
BARREL PRESSURE MANAGER III RESPONSES
197 Views
Last Post 15 August 2019
Before any holes in barrel, 10 five shot 50 yard groups avg., 20X scope
Geco semi-auto 1.113"
Federal HV Match .960"
After hole in barrel, 50 shots while chronographing. The hole didn't make the barrel go nuts.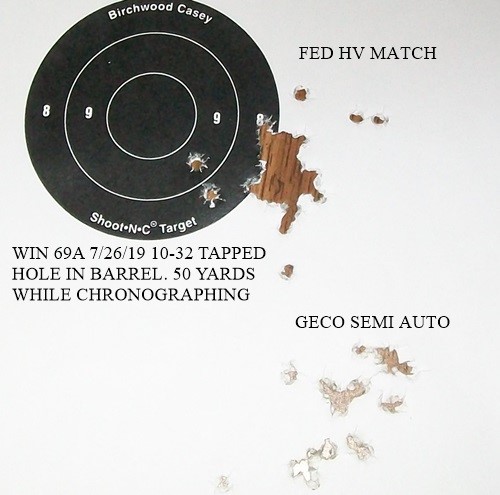 now you can also have an adjustable needle to distort the bullets to varying degrees after they are ignited. wonder what that would do ... the more the distortion, the more they go ( left ) from the imbalance ?? ...
ken