I was hoping this was almost pure lead but found out different.
I recently dug 3/4th's of a kitty litter bucket full of lead from our bowling pin back stop. About 100 pounds worth. It has the look of fine, grey gravel.
This is what I got out of one Lee pot full. That's about a 5 inch diameter sauce pan.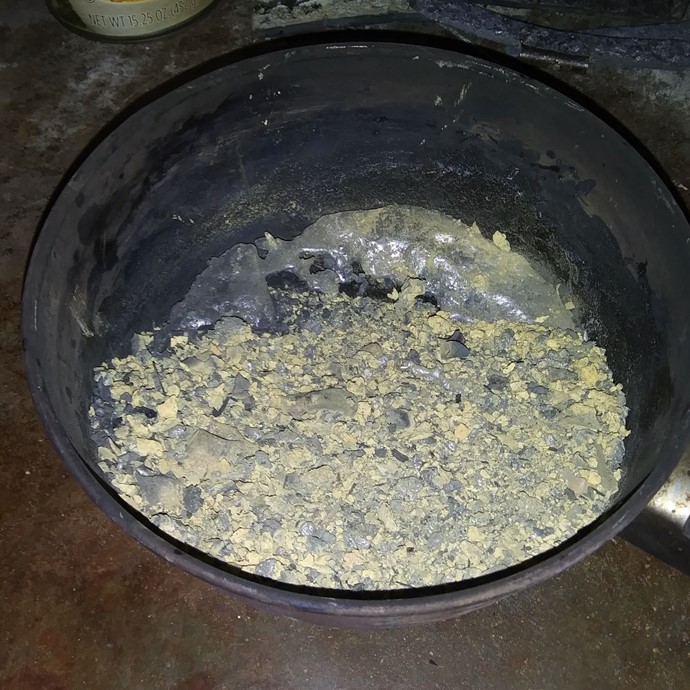 As an experiment I filled my Lee bottom pour pot full, turned it on high, and plugged it in. It took a long time but it finally came up to heat. I tossed in a thumb-sized chunk of wax, and stirred and let it burn.
Nothing would come out the bottom spout, so I dumped the contents of the Lee pot into a sauce pan. There was A LOT of orangish dust and a disk of lead alloy. I'm guessing there was a lot of plastic and wood mixed in with the lead. Fluxing caused a lot of smoke and flame. That stuff is dirty!!!
The percentage of dross is very high. Looks like I'm going to have to melt this stuff over the turkey fryer. I wanted to see how cleanly it was going to melt. I got my answer.