Picked up a S&W .32-20 S&W Hand Ejector made in the late 1930s.
Good "shooter grade" for which I did not have to pay a collector's price.
Has exterior rust spots and pitting from being stored in a holster, but bore and chambers are bright and clean, timing correct, but not shot loose from too many hot loads. Shot about 10" low at 50 yards, so took about .025" off the top of the front sight to correct that. Velocities almost identical to my 5" Colt.
Velocity Data for S&W Hand Ejector 4" (1939) Updated 30 Oct. 2018

Factory loads:
Rem.-UMC 100-grain lead__889 fps, 16 Sd
1930s "Dogbone" logo box

WRA 100-grain Lubaloy____867 fps, 29 Sd
1940s round primer, yellow box

Western 100-grain SP_____929 fps, 45 Sd
1940s "Target" box

Handloads:
Accurate 31-105T 105-grain flat-nosed bullet:
3.2 grains of TiteGroup____876 fps, 20 Sd
3.4 grains of Bullseye_____867 fps, 28 Sd
4.5 grains AutoComp_____868 fps, 25 Sd
7.5 grains Alliant #2400___988 fps, 59 Sd
9.5 grains IMR4227______949 fps, 28 Sd

Hornady 100-grain XTP .312"
4.7 grains AutoComp______871 fps, 39 Sd
5.0 grains AutoComp______921 fps, 25 Sd - Approximates velocity of pre WW2 factory load
9.5 grains IMR4227_______948 fps, 27 Sd
New data added 30 Oct. for 9.5 grs. of IMR4227 with Accurate 31-105T and Hornady 100 XTP in this gun.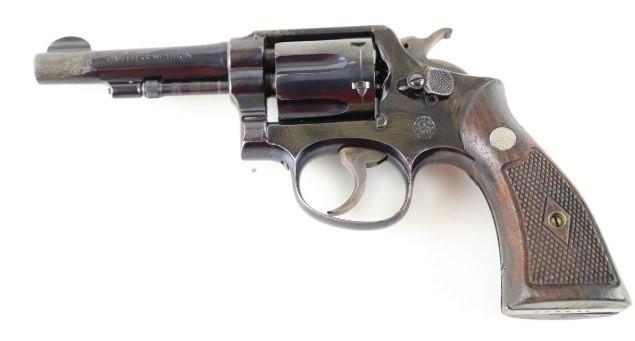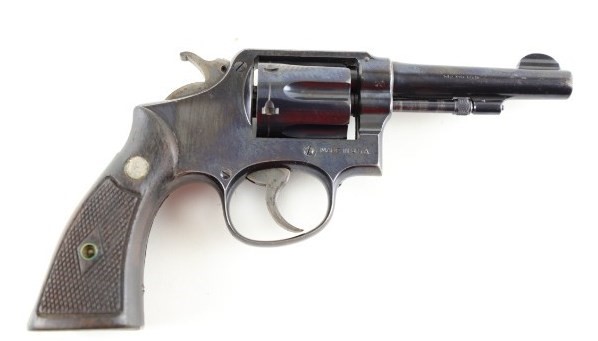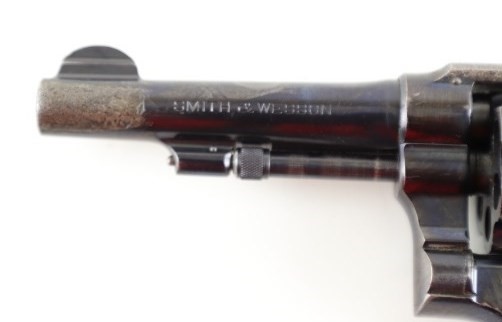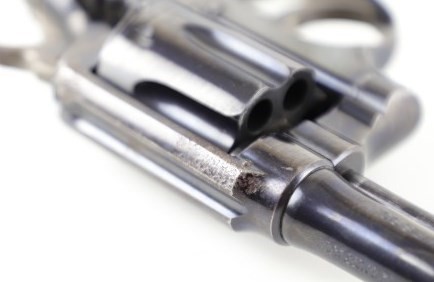 73 de KE4SKY In Home Mix We Trust From the Home of Ed's Red in "Almost Heaven" West Virginia