Hi all,
So I was at the range today and had a 223 case separate right about in the middle of the case.
The reload data I am using from Accurate is for 2230:
55 grain HDY BT-FMJ
Start load 22.4
Start velocity 2,976
Max load 24.9
Max volocity 3,278
Max Pressure 54,466
COL 2.200
The projectile I'm using is a 55 grain HP BT-FMJ - it's only a couple thousandths shorter than the regular FMJ BT I have on hand.
My load was 24 grains, COL was 2.206, and the projectile passed the chronograph at 3,028 fps.
I have a few questions based on the above information.
Since everything checked out on the round itself as far as being under max load and fps was under max, can I assume pressure should be under max as well, or is it possible that something about the case could have contributed to higher pressure (like the case neck being out of spec)?
Could it just be an old cartridge that wore out that I didn't catch on inspection? If so, given the load was under max, could that situation ever become dangerous to the shooter - as in destroy the gun and parts fly?
The primer was completely flat, but I don't know if that meant over pressure or if that would have happened as a result of the case slamming backward against the bolt face. So - can that only happen from over pressure or is it possible the primer can flatten just from hitting the bolt face from force of the separation, even when pressure is under max?
How the heck do you extract the other half of the case out of the chamber?
Here's a picture of it: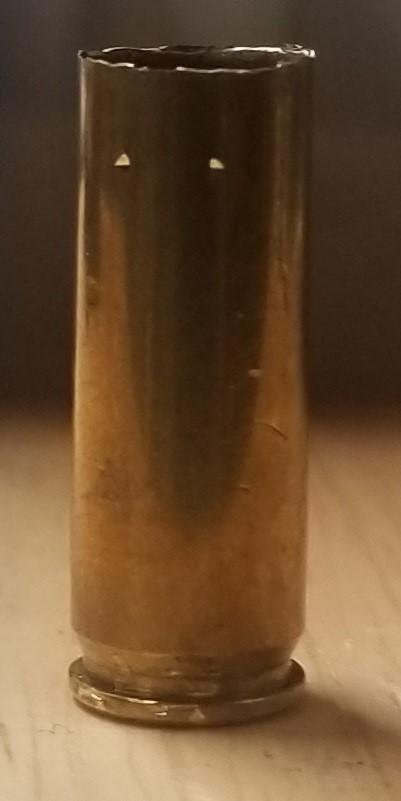 Thanks!
Zach