I finally picked up an early 1870's Orcutt primed 45 Colt cartridge manufactured by UMC. The cartridge dissected and the following information recorded.
Manufacture - UMC
Date - Early pre-1876 before UMC switched to the A.C. Hobbs primer patent design.
Primer - J Orcutt (A.C. Hobbs) March 10th, 1874 patented primer with the vertical anvil.
Bullet - LRNFP, 250gr, Length 775", Diameter 455", seat. depth - .390", conical hollow base
Black Powder - 40gr by weight, no compression
Case - unheadstamped, deep primer pocket .200"
Case Length - 1.262"
AOL - 1.6485"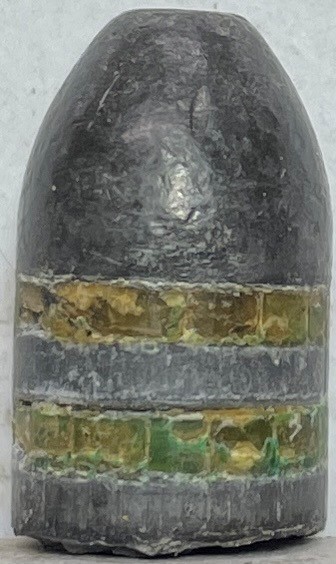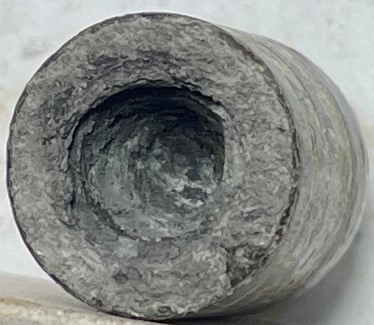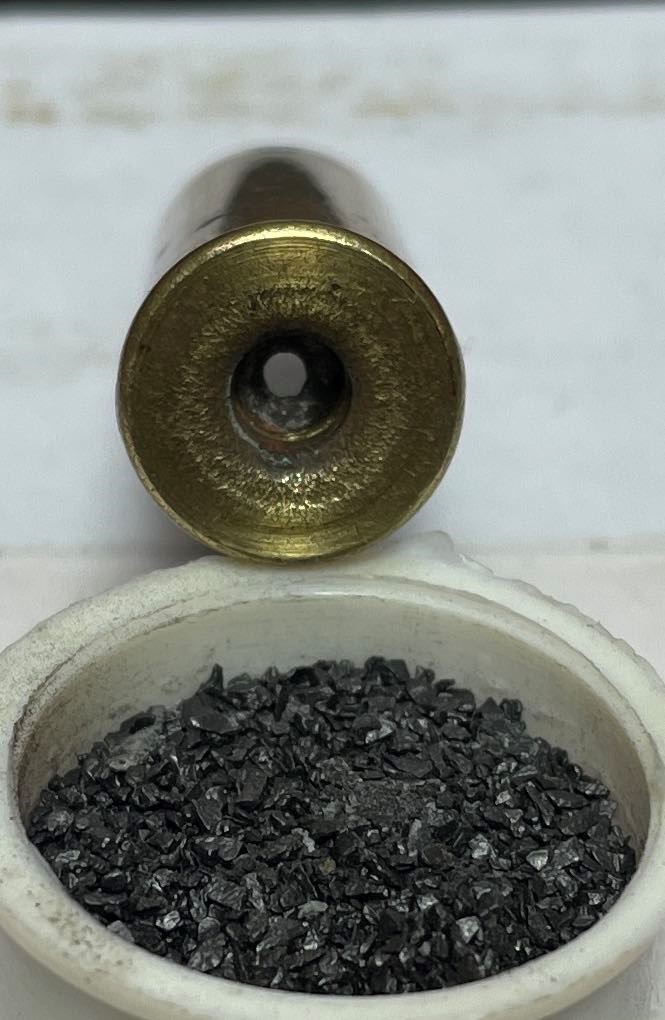 SOLID-HEAD Case, Semi-balloon pocket.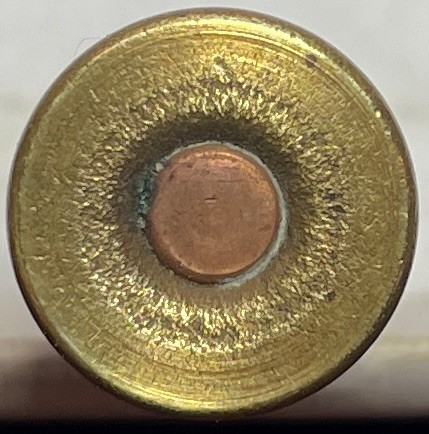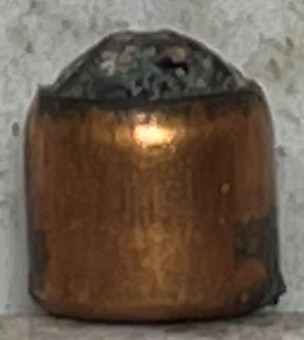 Primer pocket (slash-down-out-left), primer cup (slash-down-out-right), "D"= anvil (vertical lines)