On my brand spanking new Cimarron 1894 rifle there is a small defect in the stock where the stock meets metal up near the wrist top. It appears that the lacquer or whatever they use as a stock finish has lifted off the wood in an area about 3mm in diameter. I am not going to send the rifle back for a defect this small since I plan on using the rifle as intended. It will ultimately acquire and bear more "story marks" during its use and the years afield count upwards.
Does anyone here have any good and useful tips to secure this area and prevent more finish from lifting? I was thinking a small dab of epoxy would be the ticket but am open to suggestions from the gray beards.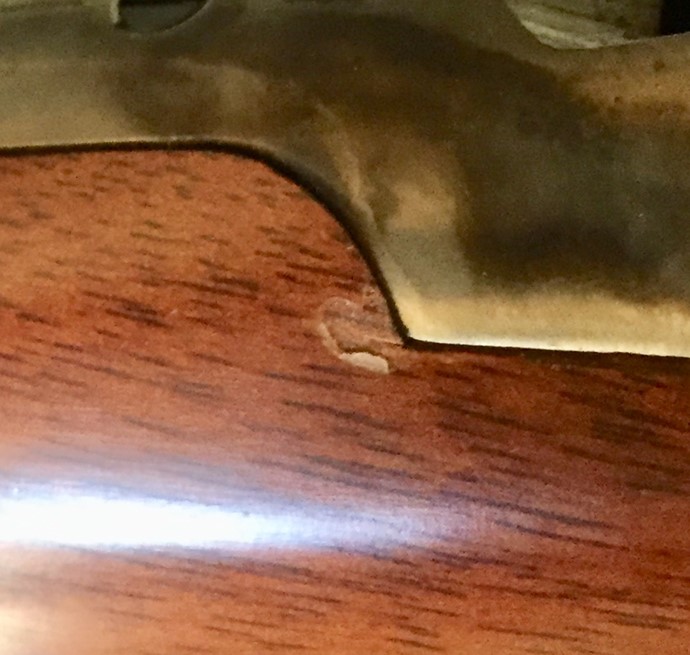 With rifle in hand, I confidently go forth into the darkness.