Jeff in NZ, Ric, Giorgio and I have been discussing the .303 British offline. With Jeff's help I'm compiling the info for a Fouling Shot article, but we still have more shooting to do to confirm some things.
I am more interested at this point in mild, plain-based loads for recreational shooting than heavier hunting loads.

I'm using the NOE clone of 316299 in plain-base and Accurate 31-215BB which is a bevel-based version of 31-215B, having a 0.09" long, 7-1/2 degree short boattail instead of the GC heel. I ordered this .315" diameter with the tolerance "positive" because my Long Branch No. 4 Mk1* 2-groove is "large".
Initial testing has been with Bullseye, but I am also experimenting with "half charges" ala Frank Marshall, using common extruded rifle powders like 3031 or 4064, in charges which occupy about half of the case, using a loose Dacron filler tucked into the case neck. I'm hoping to find a utility load which shoots close to point of aim at 100 yards using the ladder of the Mk3 battlesight folded down and just using standing "ghost ring." If I can get a load which shoots about as well as MkVII Ball ammo at about 1300 fps, I figure that approximating .44-40 Winchester payload and velocity in the .303 should put lots of meat in the freezer. The roundnosed NOE bullet for paper, the flatnosed Accurate mold for the woods.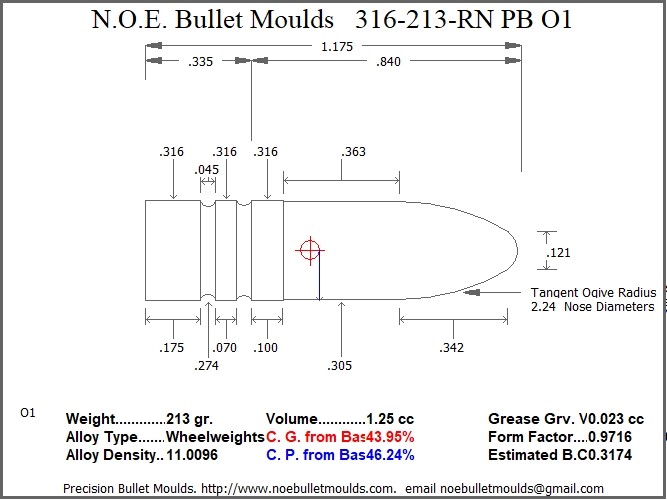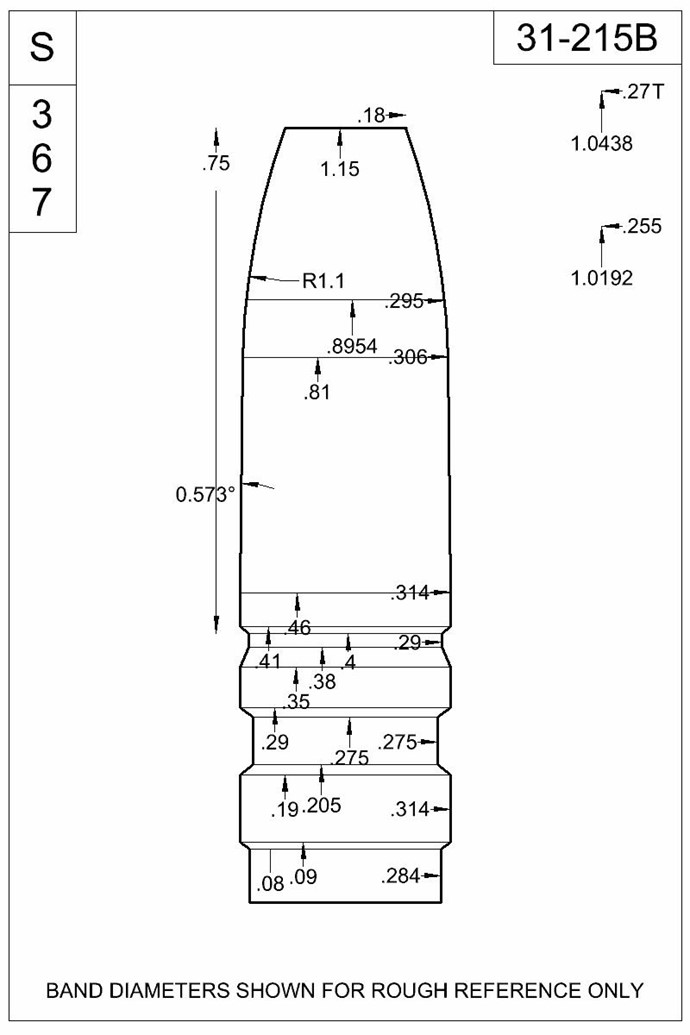 73 de KE4SKY In Home Mix We Trust From the Home of Ed's Red in "Almost Heaven" West Virginia