The 375-JDJ on a new G2 frame. Shown with a cast 270gr GCFP cast bullet from the Accurate Bullet mold number 376265D.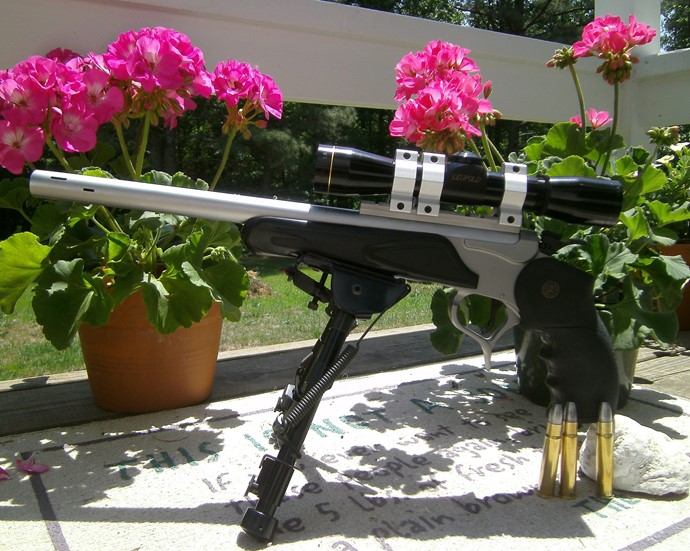 The stock T/C .32-20 10" barrel shown with 110gr .308 HP Varmint bullets over a healthy dose of H110.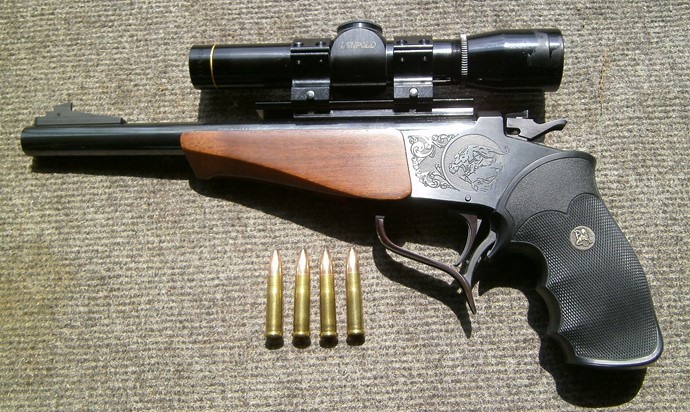 The 411-JDJ Wrist Wrencher shown with 340gr PBFP bullets cast from Accurate Mold 410340K. This one is a real beast.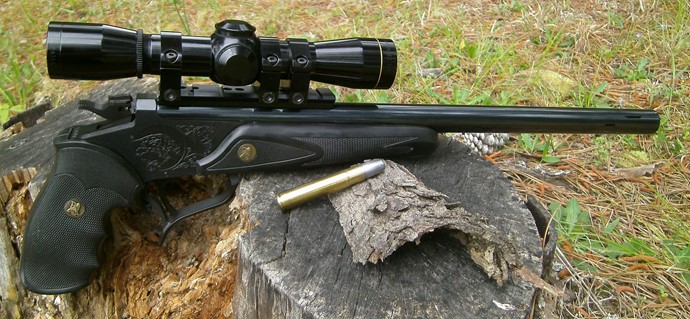 Let's see some pics of your T/C pistols!
With rifle in hand, I confidently go forth into the darkness.