With all the shooting I have been doing using the SMLE practising for the bunny postal I thought I should dust off the No4 Mk2 also.
I bought some Trail Boss about a year ago and have never really played with it so have been shooting 40/1 alloy NOE 314008 PB bullets (Al's copy of the Lyman 311008). Starting with 5gr and so far up to 8.5gr. The load began cracking at 7gr so I am into supersonic now. Have yet to clock. Best loads are shooting into an inch at 50m/55y.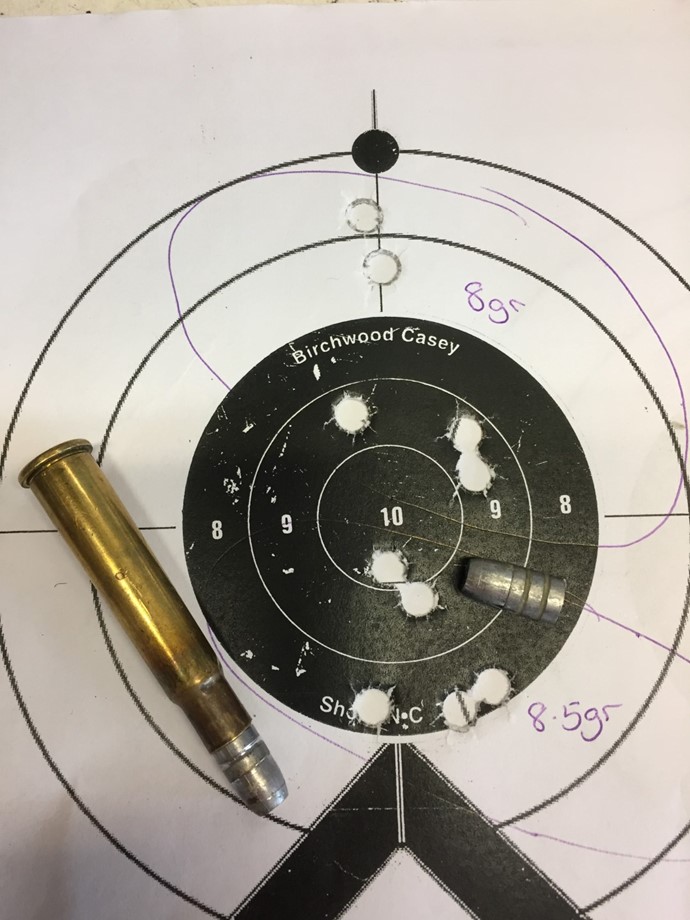 The next bullet is the CBE 316 240 I got from Jim many years back. It's the first generation as he broke the cherry in short order. In ACWW it casts at .3165 so I am shooting as cast but size the front driving band to .312 to allow for rifling contact on the tip of the nose, lead contact on th e.312 band and as cast in the neck. Seems to work. At 50m/5y todays. Last shot was operator error; got distracted by a noise behind me just as I let the shot go.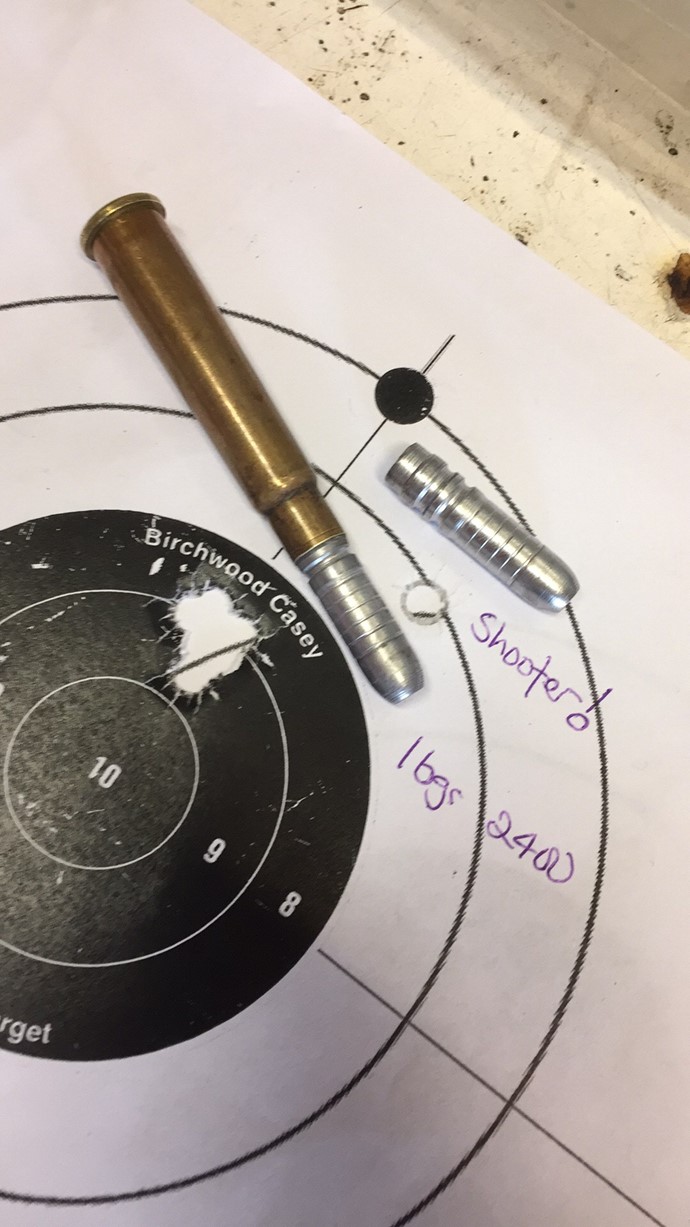 BTW, the rifle wears a PH5C aperture sight.