MOUNTING MODERN SCOPES ON LYMAN/UNERTL TYPE SCOPE BLOCKS
Many single-shot rifles, and many older 22 rimfire target rifles have, or at least are drilled and tapped for, Unertl/Lyman/Fecker style scope blocks. (See http://www.steveearleproducts.com/ for scope block information.)
We sometimes want to mount a Modern, internally adjustable scope on one of these rifles, without drilling any additional holes in the barrel or action.
"frnkeore" on the ASSRA forum makes adapters that goes from SCOPE BLOCKS to modern scope mounts.
Some 22 rifles and air rifles are made with 3/8" / 11MM dovetails in the receiver, for mounting sights.
(Some dovetails are called 3/8", some are called "11MM"; my experience is that all 3/8" and 11MM items are interchangeable. 3/8" rings fie 11MM dovetails.)
An example is this Mossberg rifle:
Go to AMAZON, search on DOVETAIL SCOPE RINGS.
Scope Rings are made to fit this dovetail and mount scopes, and it so happens that rings that fit the dovetails also.
fit scope blocks. Here's a set of dovetail 1" rings:
Here is a Martini 30-30 rifle with a modern scope / dovetail ring. I shot this rifle/ several scopes for thousands of rounds with lower-velocity cast bullets, and never had a problem with the scope or ring becoming loose or damaged. (I used a Weaver T36 scope among others.) I also never had a problem with zero shifting.
Obviously, the scope cannot be mounted with two rings above the two scope blocks and be able to see through the scope.
There are two problems with this scope mounting method.
First is the "wince" problem; most people wince when they see the rifle/scope for the first time. People are anti-cantilever.
Second is the "zero shift" problem; if the scope is removed and replaced, the zero shifts. I have never figured out a procedure that reliably shifts the zero less than about 4 moa. If I leave the scope on the rifle, then there is no zero shift.
Go to AMAZON, search on DOVETAIL TO PICCATINNY ADAPTERS.
There are two mounting systems, WEAVER and PICATINNY. Anything that fits a WEAVER mount will fit a PICATINNY mount. BUT. My T36-XR Weaver, mounted on a PICATINNY mount, will not fit on a WEAVER mount, it's about ring spacing on the scope/slot spacing on the mount. Adjust one ring a smidgn, or a smidgn of file work on the mount, and it fits.)
Here's a dovetail to picatinny adapter, that will clamp on the scope block and fit standard scope rings. With these adapters, scopes can be removed and replaced without a zero shift, so that problem is solved.
However, while two rings can be used, both must be ahead of the turret for proper eye relief.
Martini:
M52 Winchester: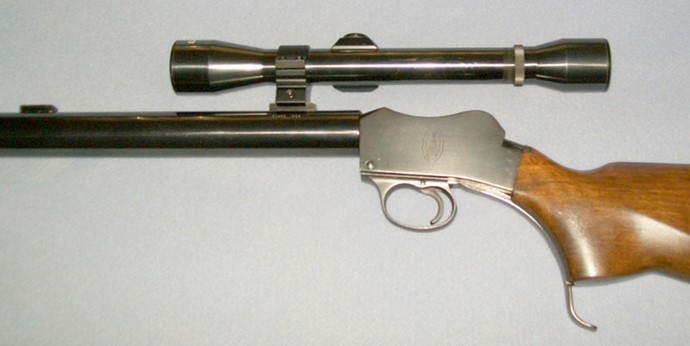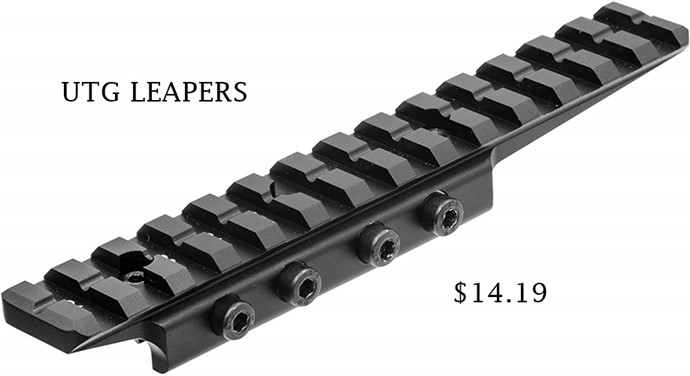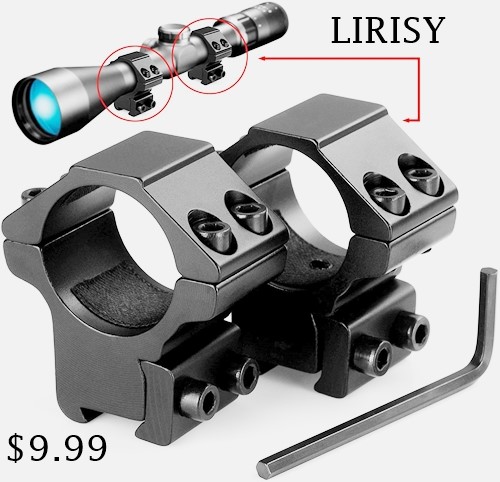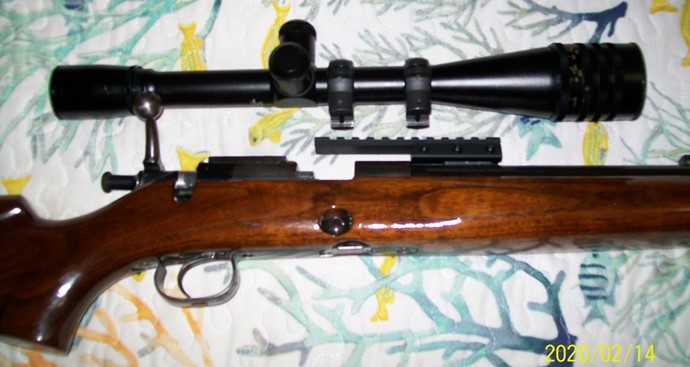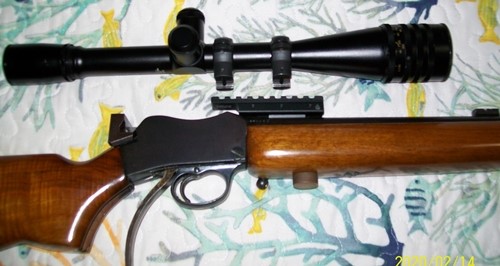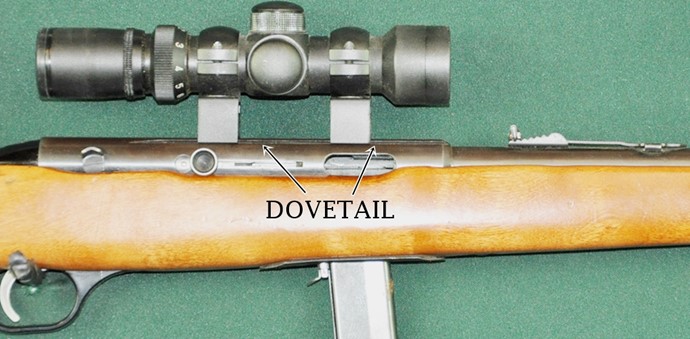 The use of two rings lessens the "wince" problem, but getting one ring behind the turret would eliminate it.
Go to AMAZON, search on OFFSET SCOPE RINGS.
Offset rings get the rear ring behind the turret.