I have always been frustrated by the collimator not always staying in place when in use. They always seem to want to lean one way or another with every bump of the rifle or scope. The arbors just don't fit tight enough to keep it level.
So I solved this issue with an easy fix. In the area on the collimator just under where the arbor sets buts up against the barrel. So I just drilled out a small hole the same size as a rare earth magnet and epoxied it in place flush with the surface of the collimator.
Now the magnet keeps the collimator level, problem solved.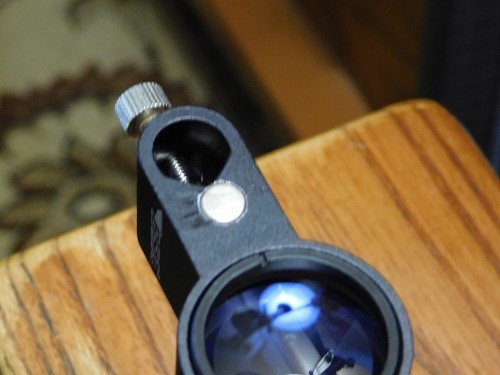 David Reiss - NRA Life Member & PSC Range Member Retired Police Firearms Instructor/Armorer
-Services: Wars Fought, Uprisings Quelled, Bars Emptied, Revolutions Started, Tigers Tamed, Assassinations Plotted, Women Seduced, Governments Run, Gun Appraisals, Lost Treasure Found.
- Also deal in: Land, Banjos, Nails, Firearms, Manure, Fly Swatters, Used Cars, Whisky, Racing Forms, Rare Antiquities, Lead, Used Keyboard Keys, Good Dogs, Pith Helmets & Zulu Headdresses. .