Today I shot my brand new Cimarron (Uberti) M94 in 38-55 Win. Without the longer Starline brass with thinner case wall at the mouth, I could only get bullets sized to .377" to chamber. Bore size (groove to groove actually) is .380" so chambering a .381" bullet just isn't going to happen until Starline gets the longer brass back into dealer shelves.
Suprisingly however, the rifle grouped well at 60 yards with the smaller bullets. I am using the Lee 379250 in a 20:1 binary alloy and lubed with White's BP-01 lube. The load shot well, recoil was exceptionally manageable and the results were well - surprising. I expected holes all over the place but darn if the load didn't give me minute of deer accuracy!
I can't wait for Starline to get the longer brass out so I can really make this girl sing.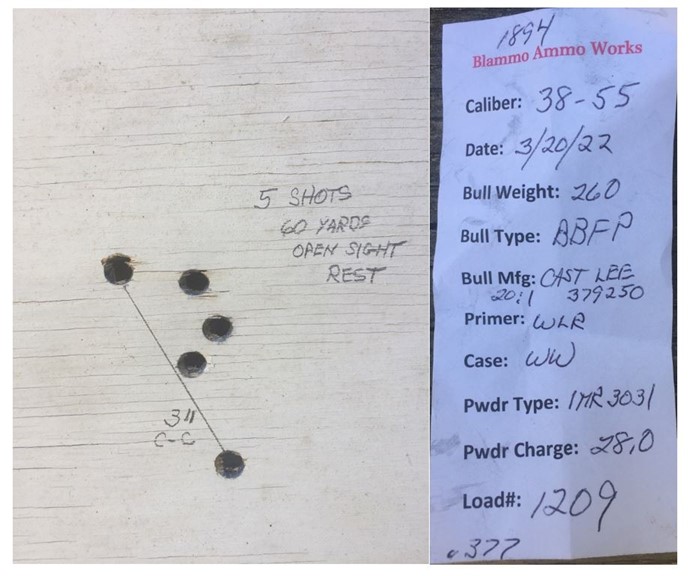 With rifle in hand, I confidently go forth into the darkness.