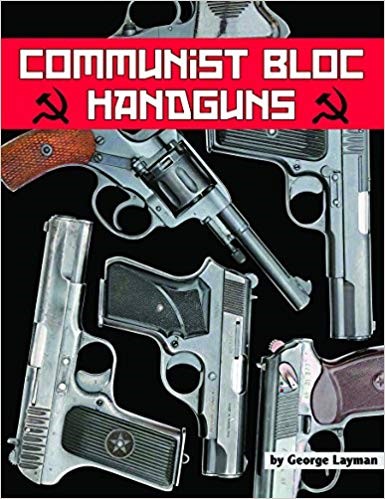 Communist Bloc Handguns by George Layman - Amazon $39.95

160 pages - 452 color photos

At first I was a little skeptical about a 160 page soft cover book for $40, but the reviews were goods and their is very little other references on this subject. However I was pleasantly surprised when I received it and found the color photos made up for the 160 pages. Reading this book I found the information to be well researched and sufficient.

The book is formatted by each chapter on a single country, covering each handgun with the history of its production and variations. It goes into detail covering identification marks and clearly separates the actual military & police issued handguns from commercially produced ones for import. It also has a chapter that deals with surplus ammo.
David Reiss - NRA Life Member & PSC Range Member Retired Police Firearms Instructor/Armorer
-Services: Wars Fought, Uprisings Quelled, Bars Emptied, Revolutions Started, Tigers Tamed, Assassinations Plotted, Women Seduced, Governments Run, Gun Appraisals, Lost Treasure Found.
- Also deal in: Land, Banjos, Nails, Firearms, Manure, Fly Swatters, Used Cars, Whisky, Racing Forms, Rare Antiquities, Lead, Used Keyboard Keys, Good Dogs, Pith Helmets & Zulu Headdresses. .