BARREL PRESSURE MANAGER 1
BARREL PRESSURE MANAGER 1
90 Views
Last Post 24 March 2019
I LOST THE ORIGINAL, sorry frank
HOLE CLOSED WITH SCREW, no gas coming out
HOLE OPEN, WIDE OPEN, lotsa gas coming out
VALVE 30 PSI, valve opens at 30 psi
50 AND 80, SAME
VALVE CLOSED, screwed in all the way, over 100 psi required to open the valve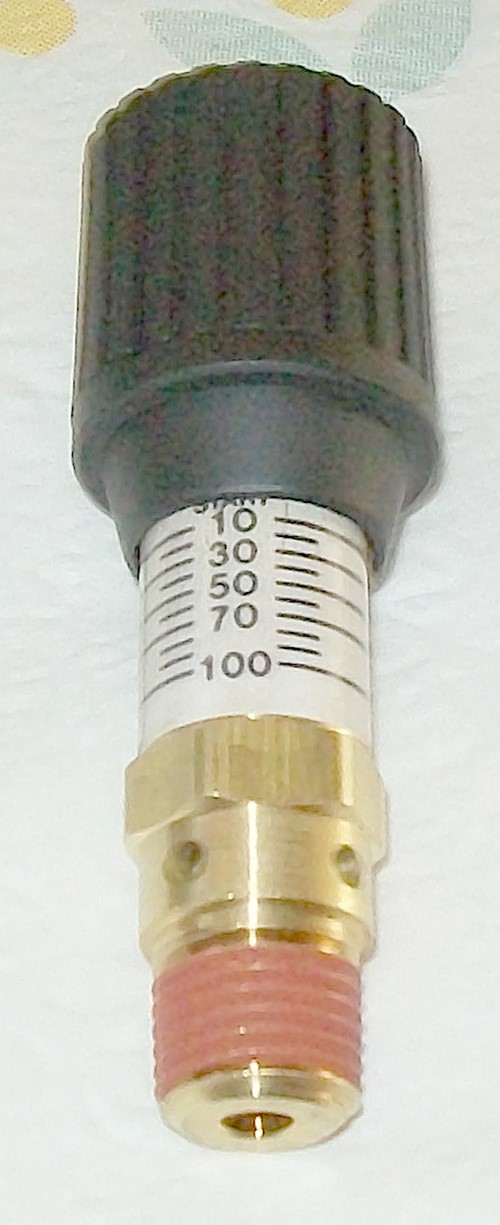 This works for me as a proof of the principle. I think.
joe b.
I don't see my first post. Was it removed? If so, for what reason?
With the report, of the testings, it seems like the valve is increasing the ES, from 17 fps, to as much as 54 fps.
I'm a supporter of this testing and would like to hear more about the results (good or bad), I still think it has merit.
Based on chamber pressure, I would have thought that a higher pressure valve would have been used, with a larger range or a needle valve, to vary the size of the orifice. Maybe at a later date, one near the muzzle, also.
Frank
I don't see my first post. Was it removed? If so, for what reason?

Trying to edit MY post, I managed to delete the whole thing. Me and computers?

With the report, of the testings, it seems like the valve is increasing the ES, from 17 fps, to as much as 54 fps.

I'm a supporter of this testing and would like to hear more about the results (good or bad), I still think it has merit.

Based on chamber pressure, I would have thought that a higher pressure valve would have been used, with a larger range or a needle valve, to vary the size of the orifice. Maybe at a later date, one near the muzzle, also.

This is the only adjustable relief valve I could find. MAKING a smaller relief valve should be easy, the man doing the machine work has limited time available., He's making a hollow screw for the transition with a smaller ID now.

Frank