Well it started out as a fine Autumn day (27C and blue sky) then it turned into the day from hell.
Wife went to work so I thought I would fire up a new 3rd hand Lee pot and cast some 36's and 45 round balls for our BP revolvers. It seemed like a good idea at the time, throw a heap of lead in and the thermometer and walk away to do the 100 other things associated with actually getting lead in a mould.
Came back 15 mins later to find a puddle of lead creeping across my bench like the lava flow from Mt Kilauea, damn stem wasn't seated properly so as the lead melted it decided down was better. So after stopping the stream and gathering up the flow it was down to business.
I run the two moulds at the same time, two Lee six cavity RB's, alternate between the two to keep the moulds at the right temp. I generally pour the first one and let them sit for a minute to warm up and then we're off. Always had beautiful balls come out of these and never an ill word spoken.
That was fine until half a dozen throws in and the sprue arm on the 36 snapped clean off at the handle, doesn't look like there was any pre-existing damage, just broke.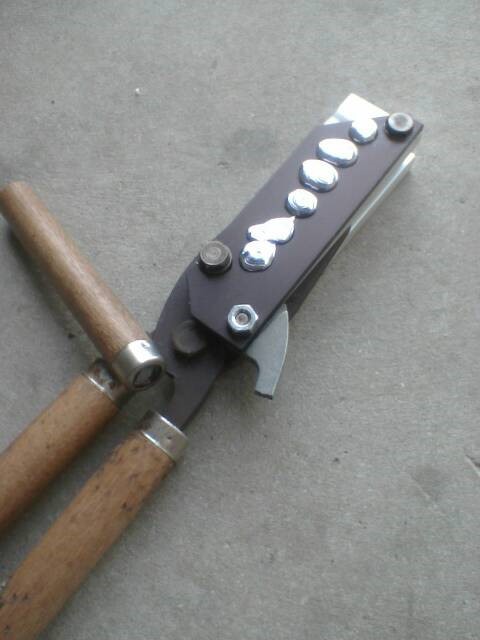 Sort of brought that to an abrupt stop. I suppose the easy bit is unscrewing the stop from the mould, getting the piece from inside the handle may be slightly more difficult.
At least the 45 mould was behaving whilst I thought this through, then two of the cavities decided they wanted to stick, no amount of cussing or smoking, cleaning would get them to fall smoothly. Is there a god??
Unbolted a sprue handle off another Lee mould and put it back onto the 36, worked like a charm for the rest of the time, all six fell out like they were meant to and not a wrinkle in sight. This 'new" pot wouldn't keep temp up for love nor money, maybe taking a lot of lead out didn't help but we got there.
Ended up with tub full of balls to keep us going for a couple of months so now have to find myself another sprue handle to replace the broken one.
The sun is still shining.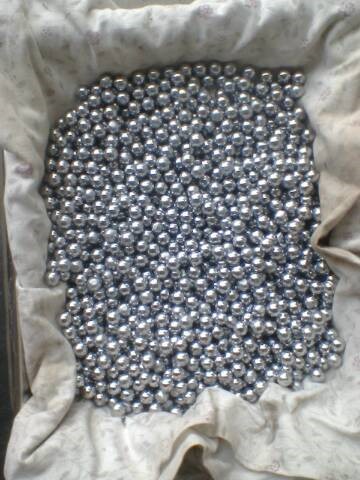 I hope everyone else has a productive Sunday too.