was able to get to the range this morning to test out my new bullets. My castings are a bit to be desired but over-all I was impressed. For comparison I also shot some 200gr dry lubed, swaged "Magma" design bullets from Bear Creek Supply. They did not perform well for my application but still great for CAS.

I was pleased with the 214's performance with my low quality castings. I have good castings and poor castings but they are all low quality...LOL I have sence shipped the mold to Mark Whyte to use to cast me 500 of his quality bullets (Ed...I will ship some to you to try). I use Mark Whyte's 200gr Bug Lube bullet with great results.

Basically I used the nose of the 43-215C but without a crimp groove. Gave it a slick Ogive radius...more like the Winchester JSP. I used the body of the 427098 with two lube goves for smokeless lube.

Wheel weaights should give 214gr but about a 12BNH mix gives me 217gr!!!
I used black powder lube this time and still got great results @ 100 yards.

I did not chrono my loads but typically Trail Boss gives 1,100fps and 25gr of Reloder 7 about 1,200fps.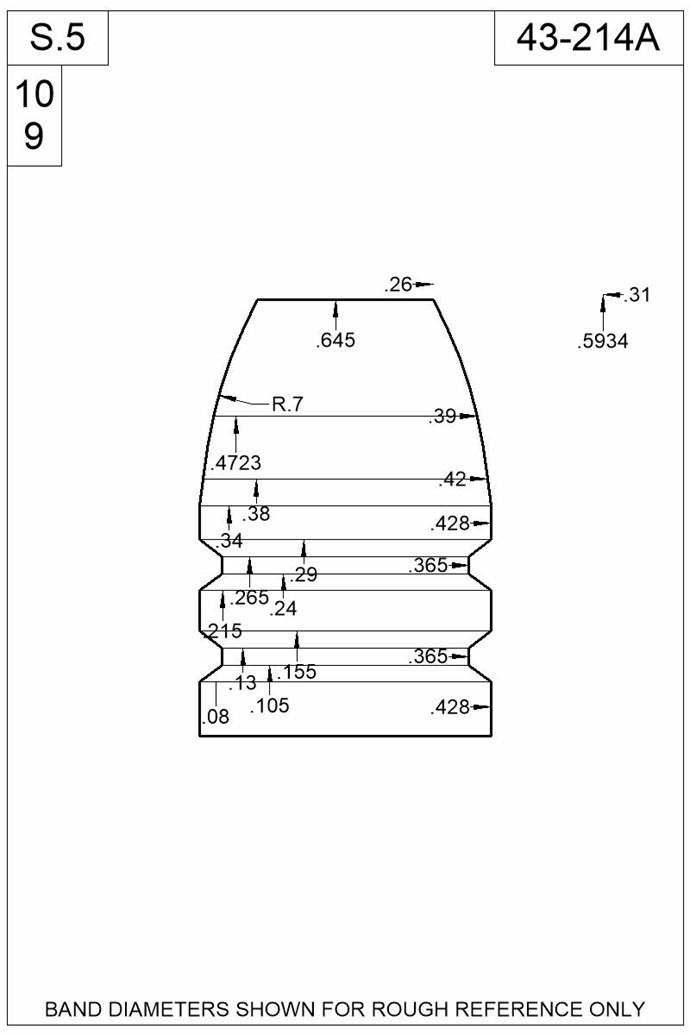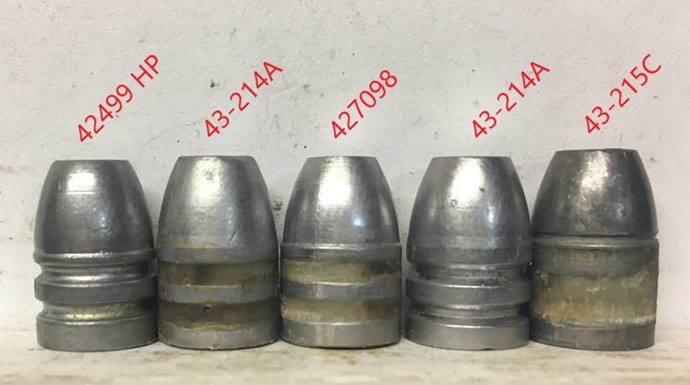 With a normal 44-40 "Profile" the 43-214A misses the rifling when chambered in my Marlin 1889 manufactured in 1891...unlike the typical popular Magma design.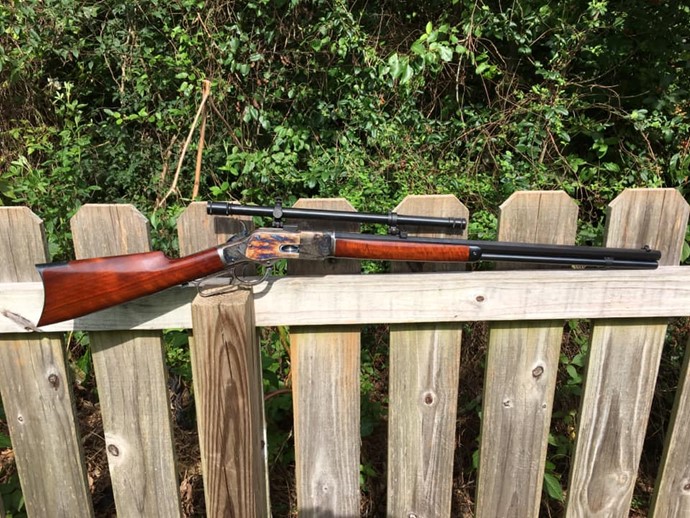 Firearm - Uberti Winchester 73' w/Malcolm scope. (giving the Marlin the summer off)
Bullet - Accurate Molds 43-214A 217gr, Tom made for me. Replicated the nose of John Kort's 43-215C (no crimp groove) and the body (two lube groove) of the 427098. Although I am using black powder lube....I plan on using smokless powder lub down the road. After these groups....my not!
Bullet - Bear Creek 200gr Magma, Swaged (powder Coated)
StarLine Brass - New
CCI- 300 Primers

Target - Desk Calendar, no marks...POA center of paper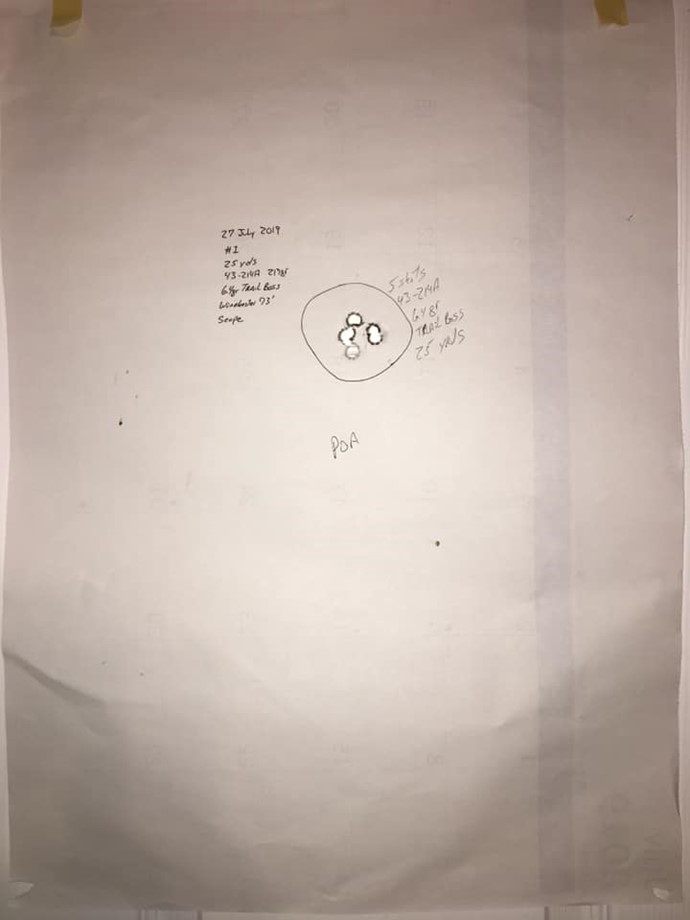 25 yards, 43-214A
6.4gr Trail Boss
3/4" Group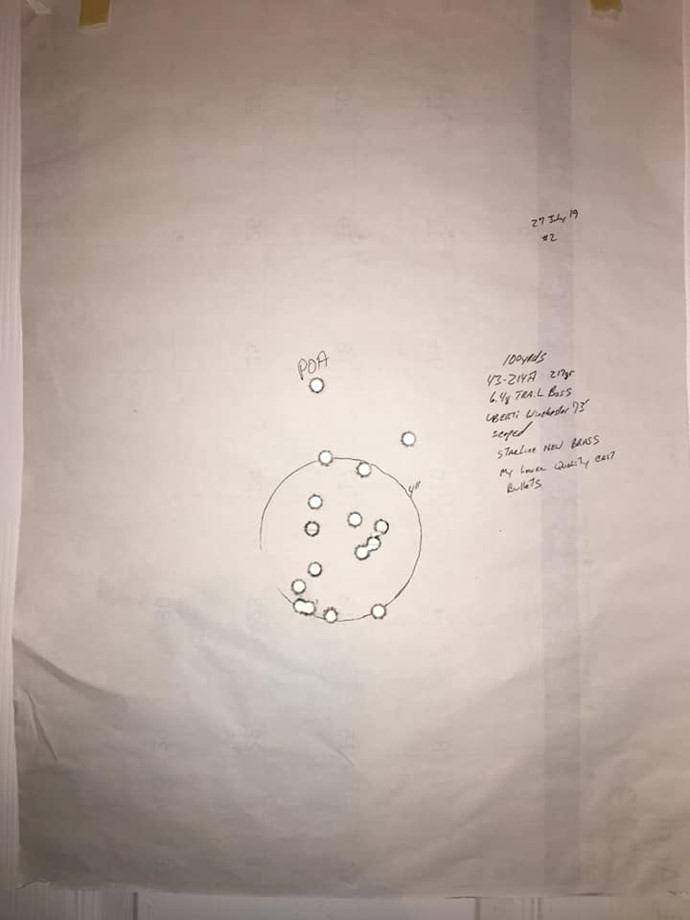 100 Yards, 43-214A
6.4gr Trail Boss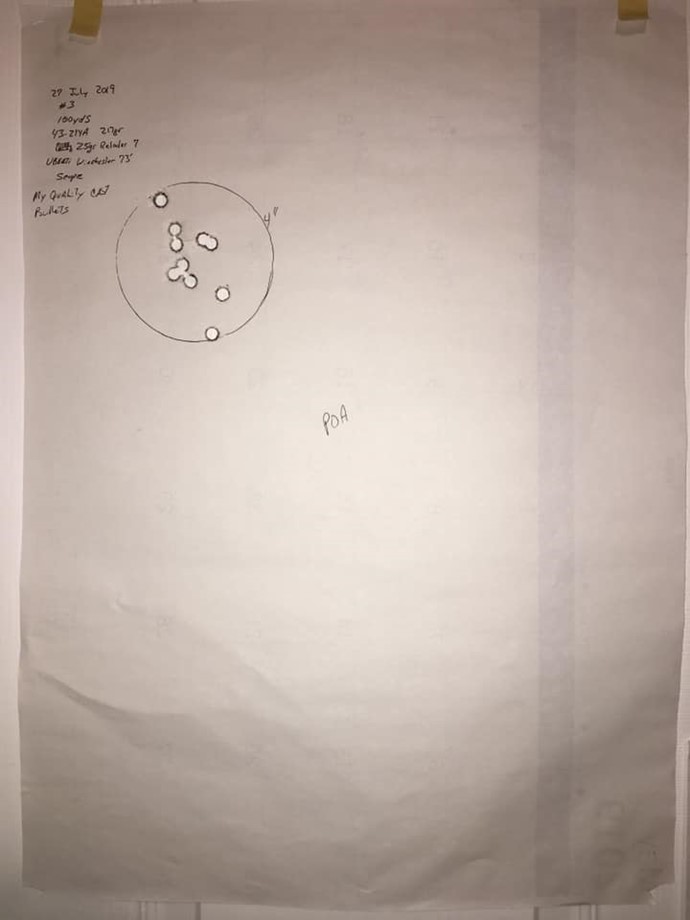 100 Yards, 43-214A
25gr Reloder 7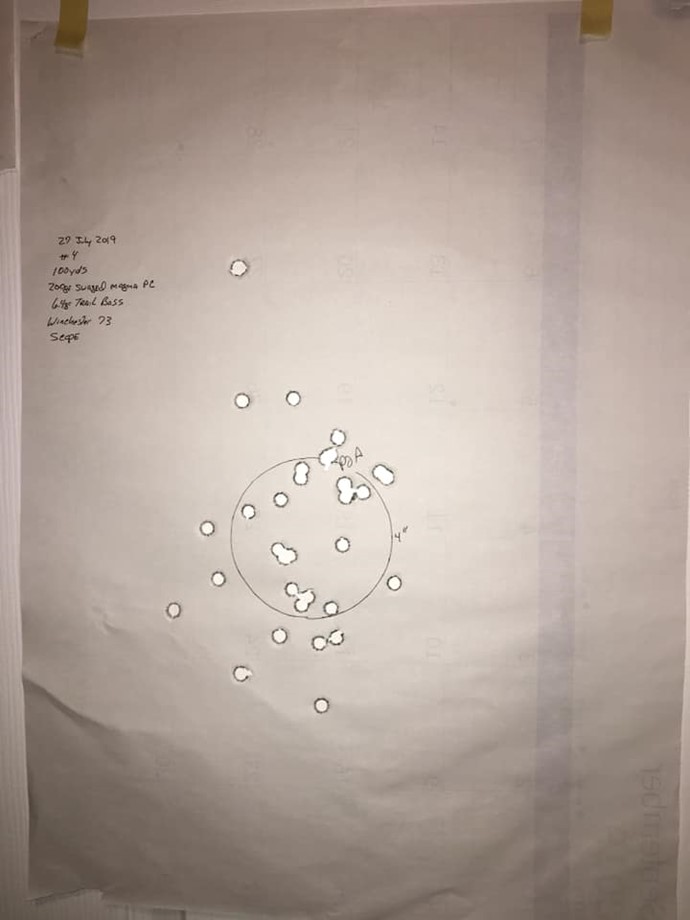 100 Yards, Magma, Swaged
6.4gr Trail Boss