I had a long and VERY interesting chat with old friend Sam, who is a fancier of fine single-action revolvers, and is the owner of an original Grover Special. He is a fan of the .38-40 Winchester, but has longed for a modern, rimmed .40 cal. revolver cartridge with correct capacity for smokeless powder, for use in a modern, strong revolver, like a Ruger, at about 25,000 psi. The design intent is to use common brass, either .38-40 or .40 S&W bullets, and have a case capacity similar to the 10mm auto, but in RIMMED case, suited for revolver use. He plans to rechamber a New Model Ruger .357 and rebore the barrel.
We originally called this the ".44/.40 Hotton Hammer," but John Taylor recommended we use the Metric measurements which describe what it is, so among us kids we are referring to this as the 10x25mmR Project
Base brass is .44 Special or .44 Magnum.
Case will be necked down to .423 outside diameter, same as the 10mm auto and .40 S&W.
Cases will be trimmed after necking to 1.0" overall length with neck length 0.3" and necks reamed to 0.010" wall thickness to provide safe release clearance for a .401" diameter bullet.
Shoulder angle is 6 degrees, 48 minutes Basic, same as the .38-40 Winchester.
Case body diameter of finished case is .454" at shoulder, same as .38-40 and .457" at base, unchanged from .44 Special brass.
Revolver reamer to be dimensioned to cut cylinder throats 0.401" to enable using either jacketed .40 S&W bullets, or .38-40 lead bullets, to be used with 10mm barrel of .400" groove diameter and 16" twist, same as .40 S&W.
With one inch case length, with 0.3" neck length and 1.55" max. overall cartridge, you could load a bullet up to 0.80" long or about 250 grains, if you wanted to take a Swiss Vetterli bullet and shorten it by cutting the heel off. Sam is looking at a 215-grain lead bullet at about 900 fps with 5 grains of Unique for general use or 1030 fps with 180-grain jacketed bullet.
Anybody care to comment before we order reamers and gages to build this thing?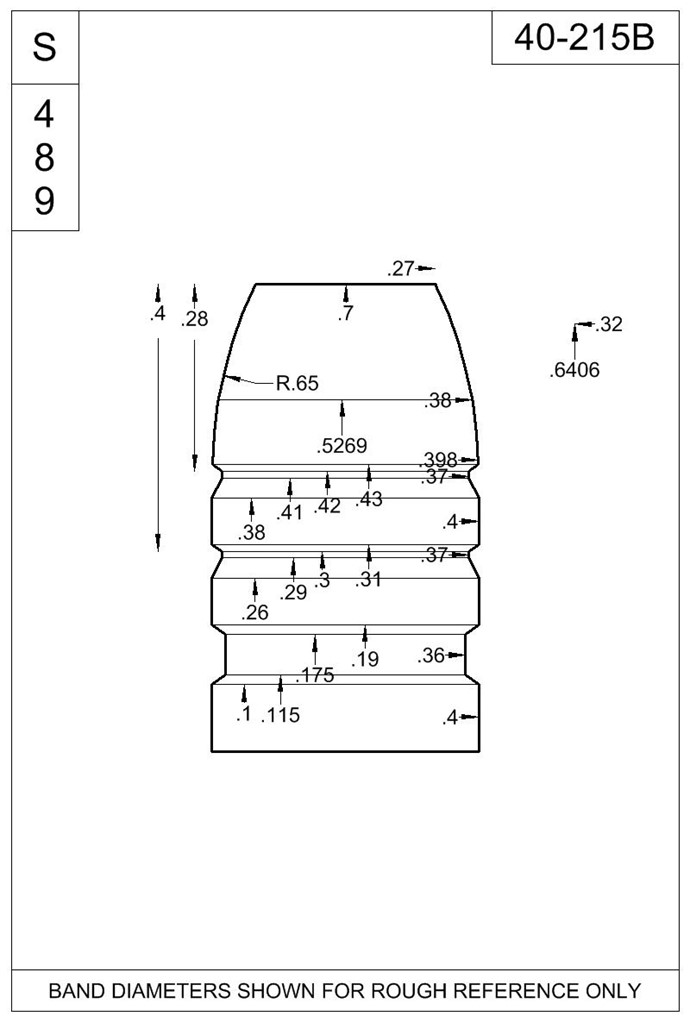 73 de KE4SKY In Home Mix We Trust From the Home of Ed's Red in "Almost Heaven" West Virginia