A few days ago I had the chance to go shoot again. This time I found a 200 yard range (225 to the berm) that is flat, but an hour drive from the house. I decided to join up, members only, and enjoy the solitude.

I have the Malcolm scope on my Uberti 1873' zeroed out somewhere around 230 yards. I have it set to where the 200 yard, 10 shot 8" group's POI's center is 6" above the POA.

I placed my target board at 200 yards, placed a large "blank" target over the POI area and here are the results.

Video here...200 yard portion towards the end of the video.
https://drive.google.com/file/d/1-Zh27VDlkLwyURH426UMJrEutnPNYlod/view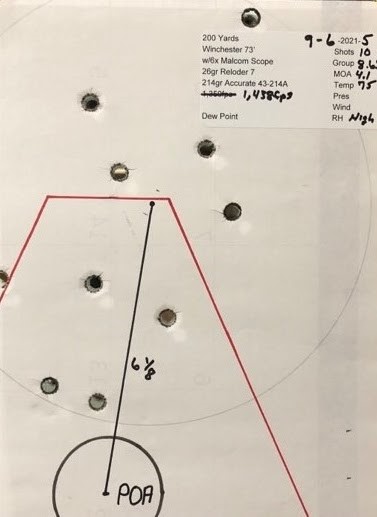 Reviewing the video, the POI sequence is noted.
If I had used the notebook paper target, it should have looked like this,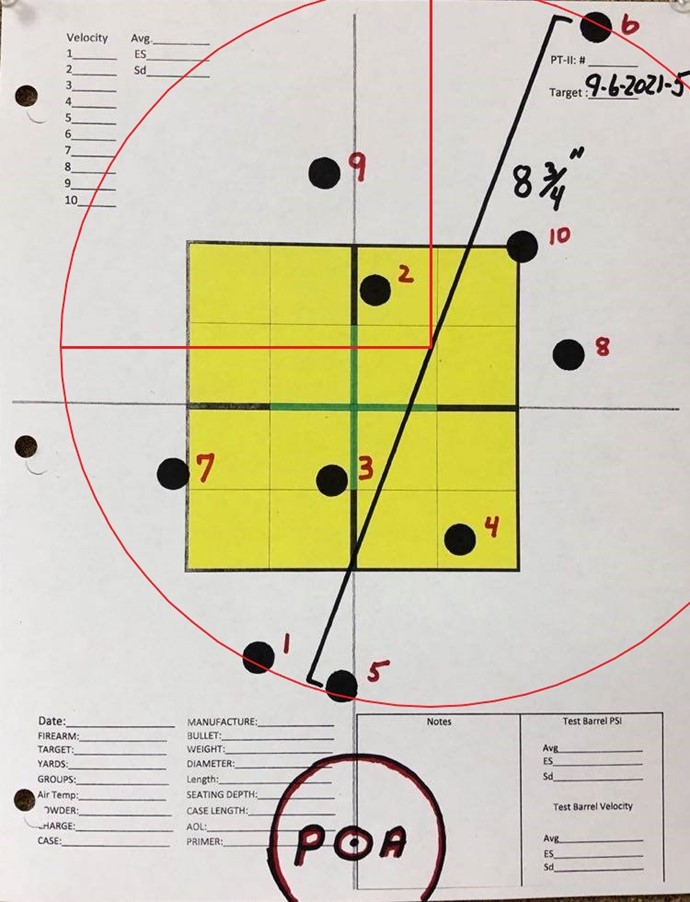 Not what you high powder cartridge shooters would call impressive by any means, but for the 44-40.....it's dang awesome!!!