327 federal
434 Views
Last Post 12 March 2018
What alloy ? RIFLE or Six-Gun ? BLL length?
Long time Caster/Reloader, Getting back into it after almost 10yrs. Life Member NRA 40+yrs, Life S.A.S.S. #375. Does this mean a description of me as a fumble-fingered knuckle-draggin' baboon. I also drool in my sleep. I firmly believe that true happiness is a warm gun. Did I mention how much I HATE auto-correct on this blasted tablet.
This was recovered from Bernard the A-Hole goat. Betty wanted him in the freezer. Bernard had this lodged in his leg joint on the far side after having it pass through his rib cage at about 10 yards. The vertical line on the recovered bullet is from the meat saw. I thought the bullet had passed through. It was fired from a 7.5" Ruger single seven in 327 Federal Magnum. It weighed 137g as it is on the right and 129g as it is on the left. The alloy is something like Lyman no.2. The estimated velocity is 1300. The load is for the 30 carbine in a 10" Contender. I started 10% low and worked it up. It will lead eventually but it takes a couple of boxes to get there. He stumbled and I put one into him to get it over with.
Looks like one of Tom''s designs from Accurate, which one?
73 de KE4SKY In Home Mix We Trust From the Home of Ed's Red in "Almost Heaven" West Virginia
It is in deed from Accurate,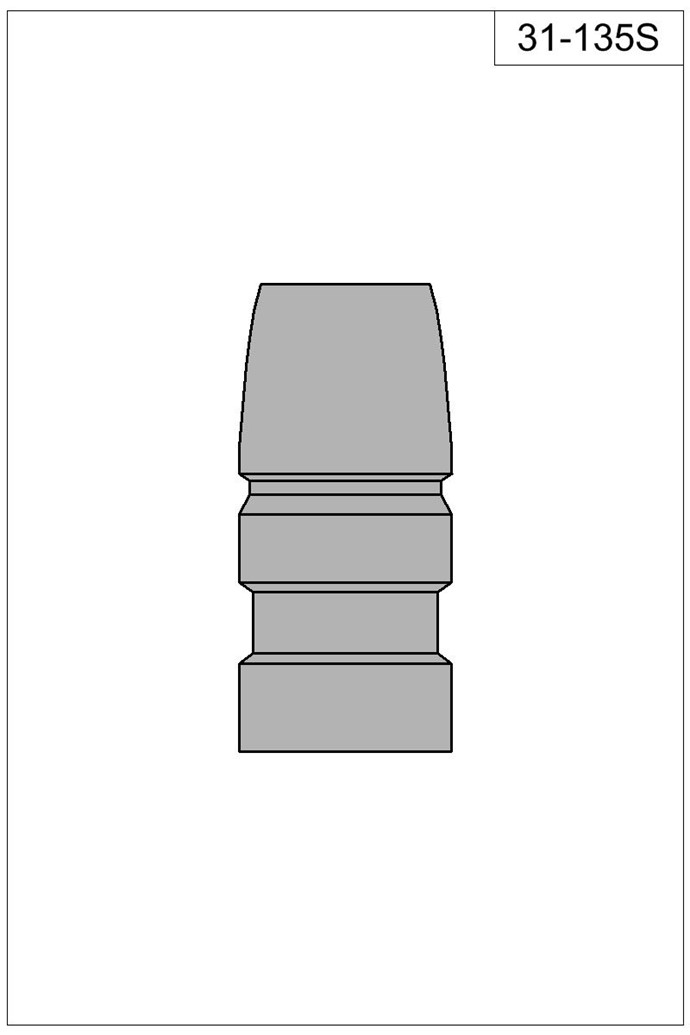 31-135s. It shoots well from the 30-30 too if I size them down. They drop out a bit over.313" for me.